Located in the city's historic Jewellery Quarter, Assay Studios offers a dynamic and creative workspace for entrepreneurs and businesses. See how Digital Waffle have made this vibrant atmosphere that fosters collaboration and innovation work for them.
Digital Waffle is a leading tech and digital recruitment agency specialising in the recruitment of professionals for roles in marketing, technology, IT, data, and operations. Their mission is to identify and connect top-tier digital talent with growing businesses throughout the UK and Europe.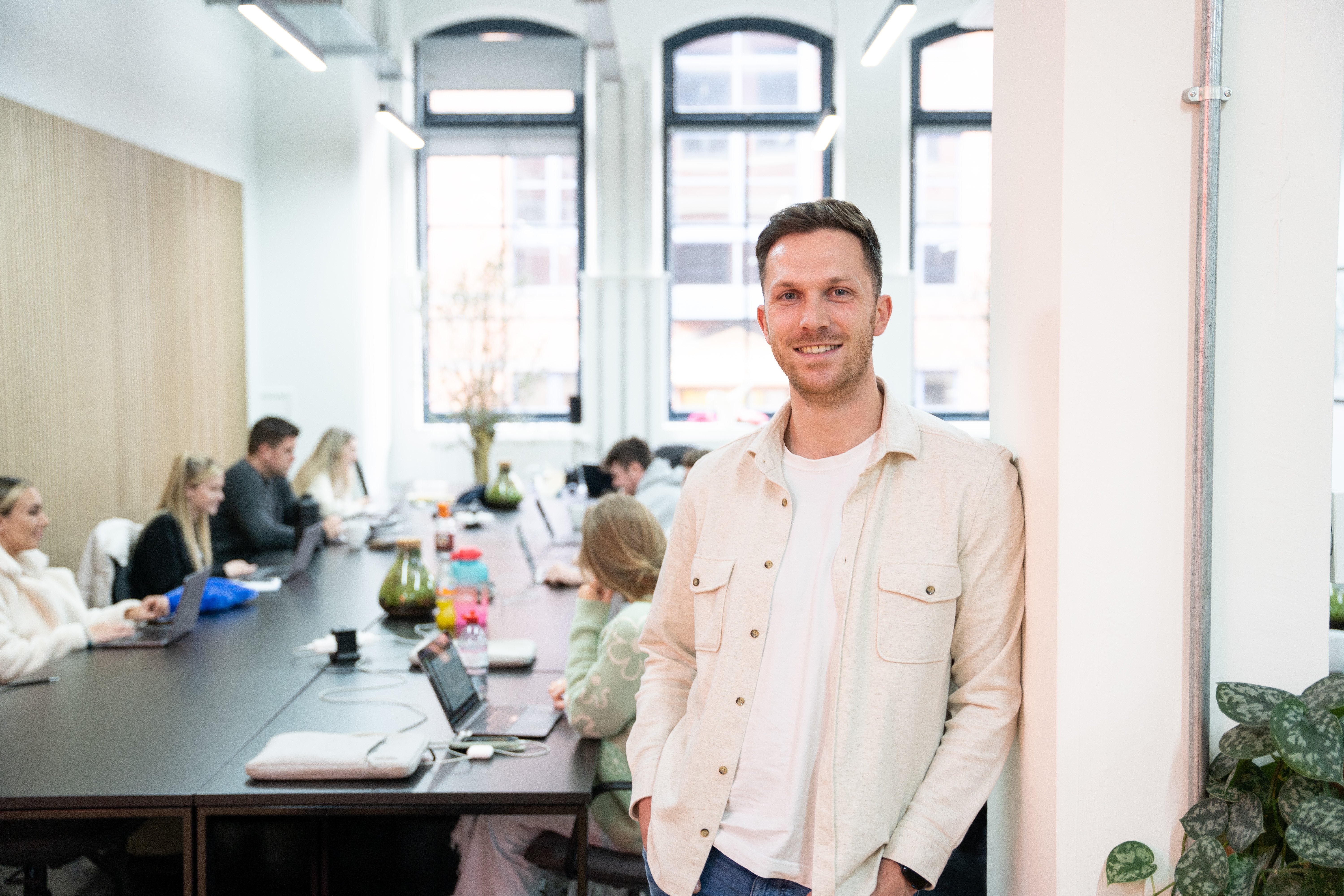 Digital Waffle was formed in 2018 by Harry Griffiths and Andrew Ward on the idea that traditional recruitment agencies were broken and required a radical change that put quality first. By removing all daily KPIs and the noise around them, we have allowed each of our consultants to focus on the quality of the service provided to both client and candidate, as opposed to diluting the efforts in an attempt to hit arbitrary numbers.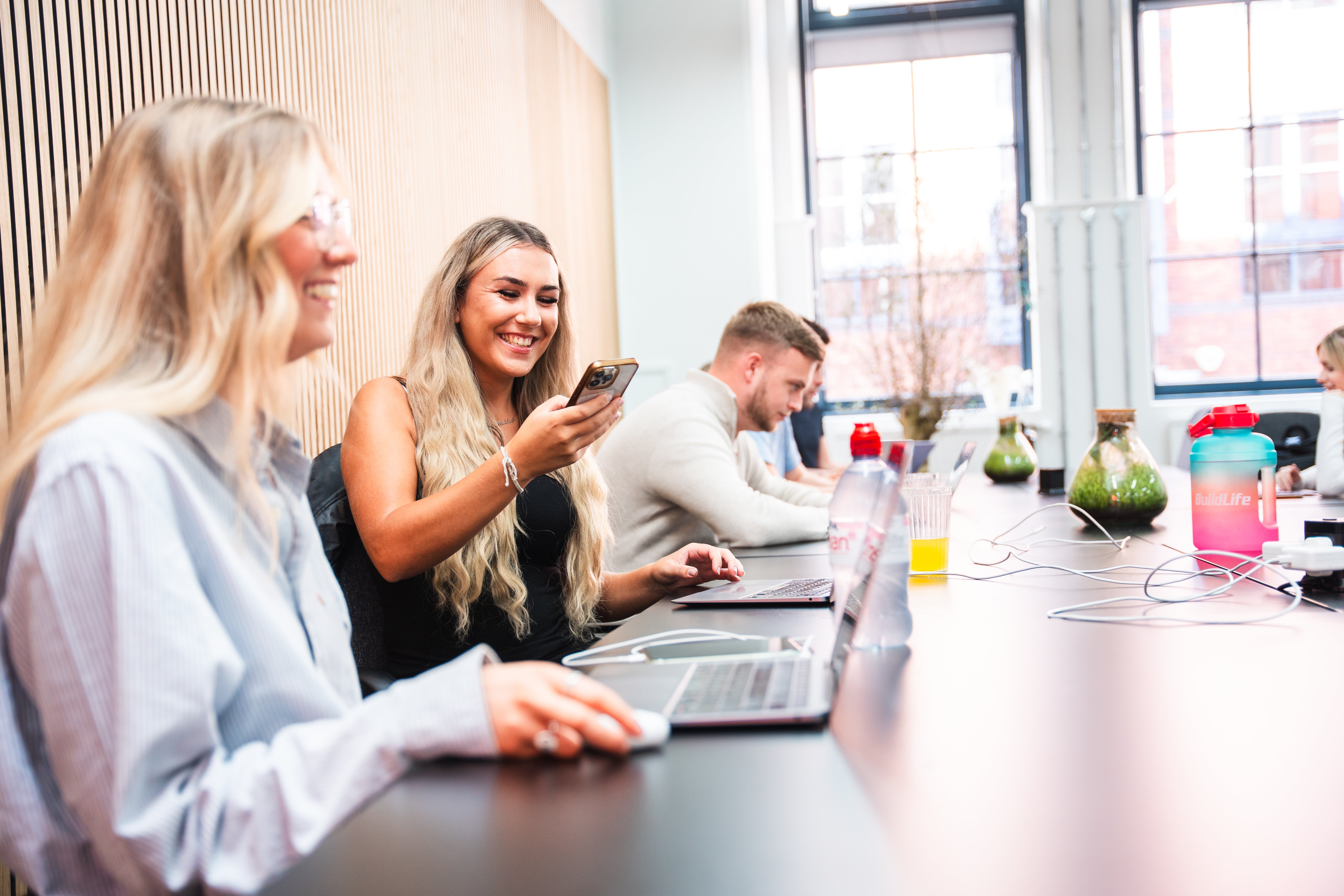 Why did you choose to establish the business in this specific TCN workspace?
We have been based in Assay Studios for just over 3 years now over two separate stints, due to COVID-19.

Over the past three years, we have seen remarkable growth, both in our team size and in our ambitions. Assay Studios has played a crucial role in this journey, providing the ideal environment for our progress.

Assay Studios' flexibility has been instrumental in our success. Andrew Ward notes, "Our journey began in a small room with just 4 people. As we grew, Assay Studios provided the space we needed, first for 12 people, and now for our thriving team of 25. Its unwavering commitment to our expansion has been pivotal as we continue to scale our operations."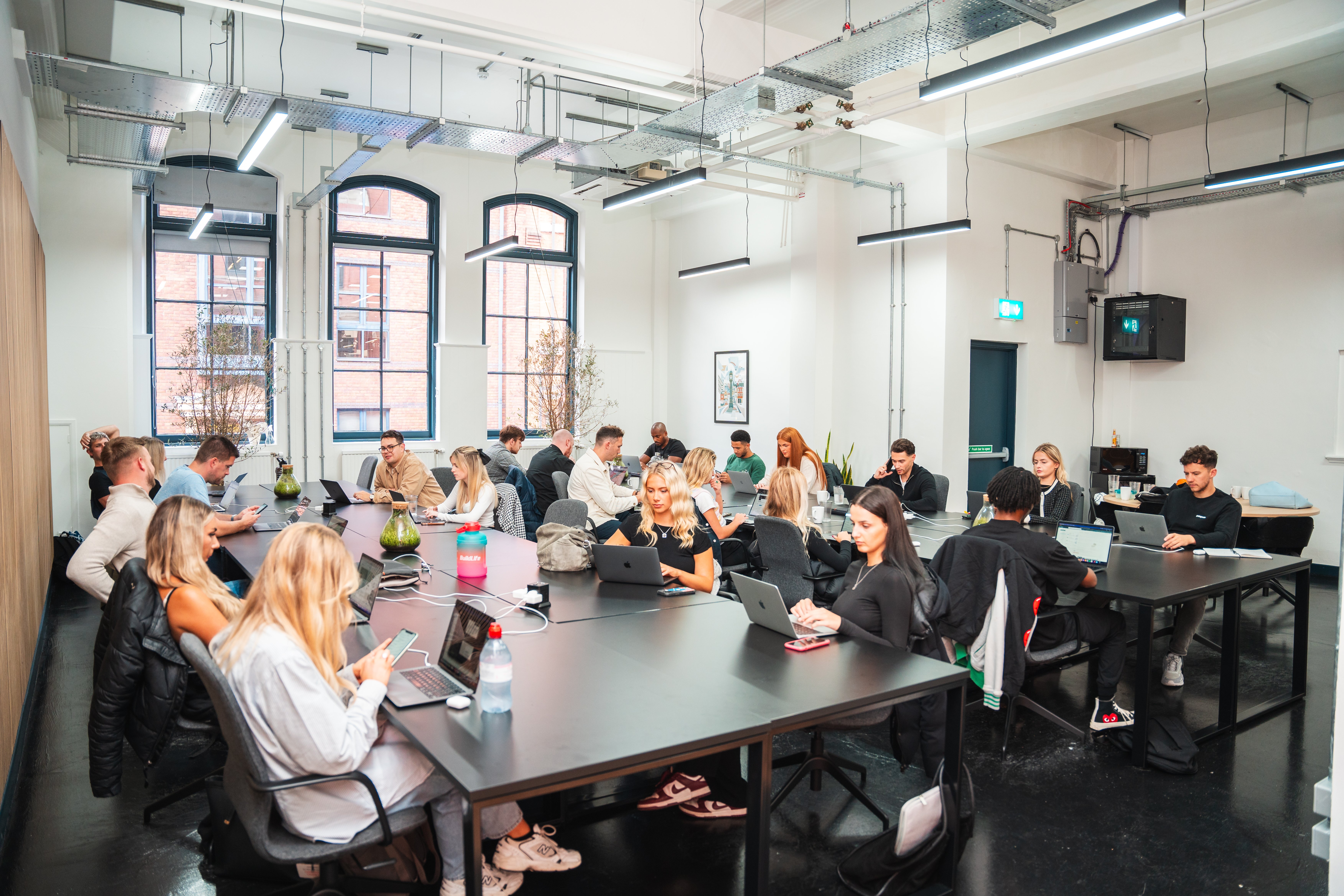 Our strategic decision to stay in Birmingham's city centre at Assay Studios has been a game-changer. Andrew Ward concludes, "Surrounded by a vibrant ecosystem of growing agencies and startups, Assay Studios is the perfect location for our business to thrive."
In the heart of Birmingham, Assay Studios has become our growth catalyst, where Digital Waffle's ambitions have found the perfect space to flourish.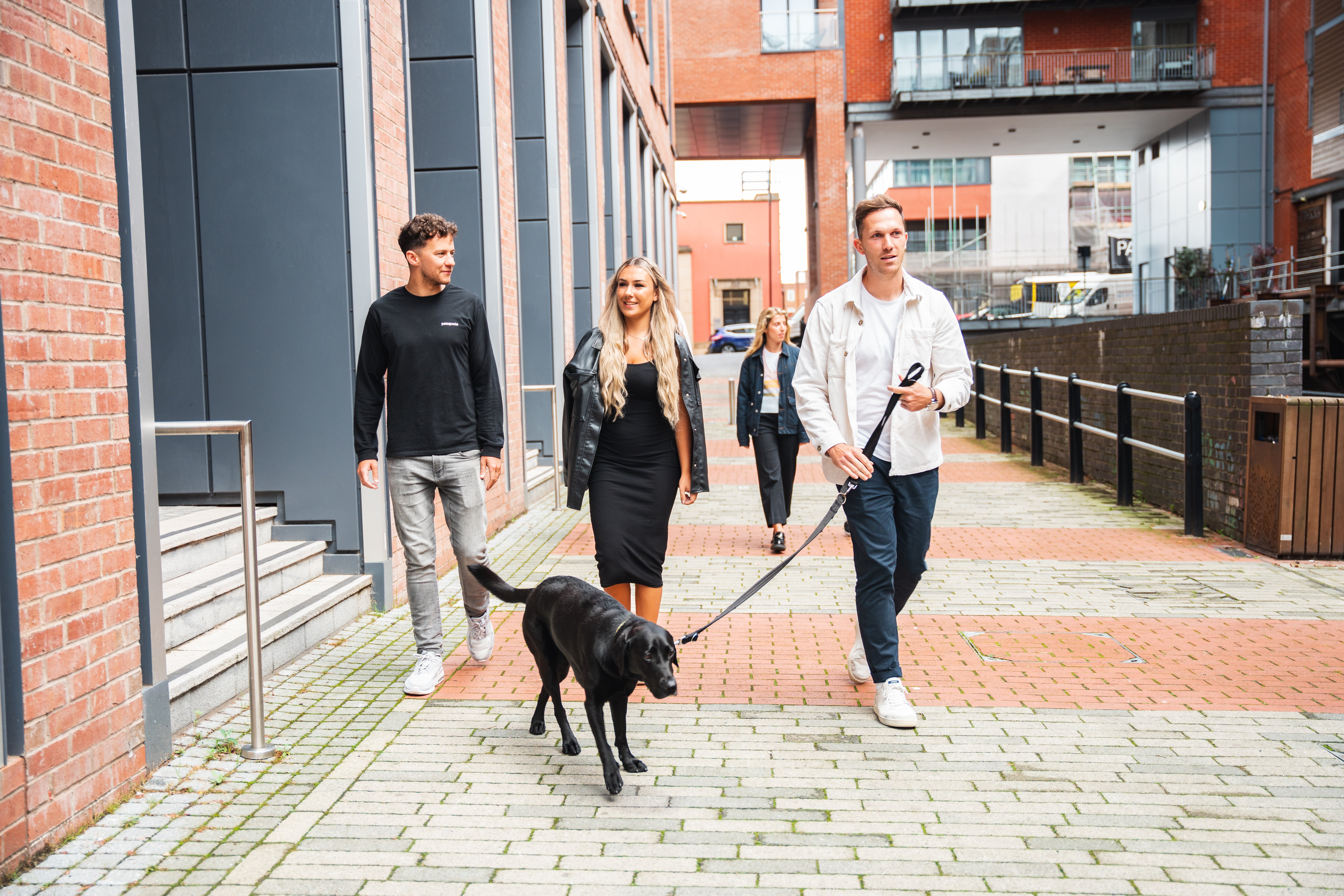 Any recent awards or exciting projects we can shout about?
At Digital Waffle, our journey has been marked by exciting collaborations with remarkable brands, a testament to our unwavering commitment to partnering with ambitious and growing businesses.
"Our dedication to fostering relationships with forward-thinking companies is at the core of our mission," emphasises Harry Griffiths, Co-Founder of Digital Waffle. "From innovative startups to industry giants such as Gymshark, McCann Worldgroup, Mondelēz International, Gateley Legal, X2X, and Gnosis, our diverse clientele showcases our adaptability and deep expertise."
Harry emphasises the importance of their location at Assay Studios, stating, "Assay Studios enhances our ability to welcome both current and potential clients with open arms. Its central accessibility facilitates seamless face-to-face interactions. The collaborative atmosphere at Assay Studios aligns seamlessly with our philosophy of nurturing enduring partnerships."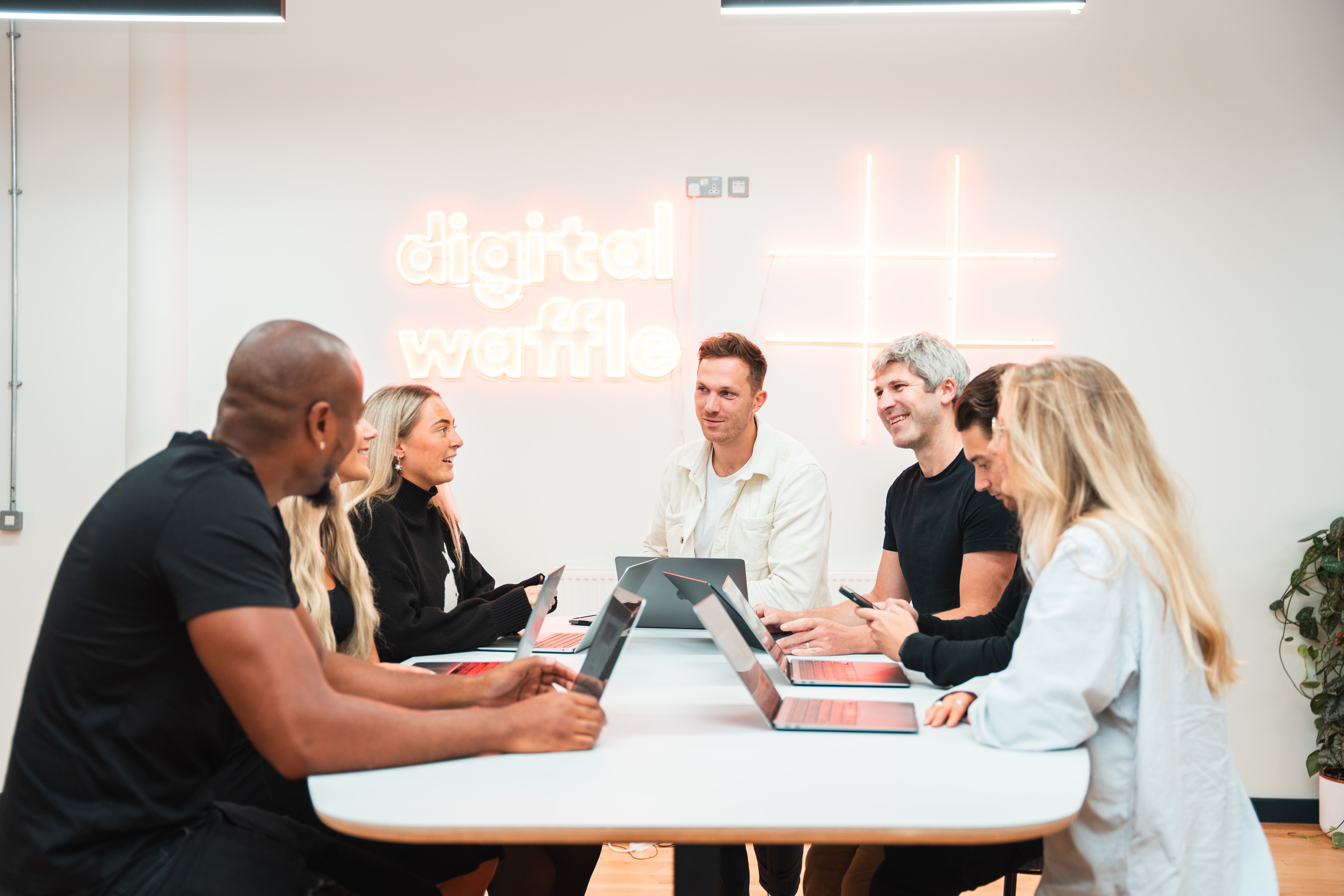 In their pursuit of excellence and innovation, they have publicly launched Intuch, a unique payment solution that complements their mission. "When Andrew Ward and I established Digital Waffle, we aimed to provide a distinctively different offering, setting us apart from the sea of recruitment agencies," shares Harry Griffiths, Co-Founder. "Intuch is the result of this vision—a straightforward yet highly effective and equitable solution. Since 2018, through Intuch, we've empowered nearly 100 employers to meet their hiring goals efficiently. We've discarded traditional rebate periods and large upfront fees, completely eliminating the risks associated with hiring through Digital Waffle & Intuch."
"Intuch is particularly tailored for startups, agencies, consultancies, and SMEs looking to grow and scale their businesses."
Keep up to date with Digital Waffle across their socials
LinkedIn | Instagram | TikTok