Say hello to TCN's newly upgraded coworking space.
Just under a year ago, our team at TCN opened the doors of Newark Works in the heart of the Bath City Enterprise Zone. After having sat unloved and derelict for over 20 years, TCN repurposed Newark Works from the world-renowned Stothert & Pitt crane factory into a now thriving business hub.
Newark Works provides a place for today's modern solo entrepreneurs & SMEs looking for collaborative, engaging and interesting workspace, while still paying homage to its historic roots. Not only by providing desk space and meeting rooms, Newark Works' Crane Hall as quickly become a community meeting space; from speakers and panellists during the Bath Digital Festival to monthly networking events like techSPARK's Third Thursday & iO academy's Tech Talent Breakfasts (to name a few).
Gone are the days of boring, corporate offices. And on top of this, 'coworking' spaces are quickly on the rise.
That's precisely why we've given our member Clubspace a makeover.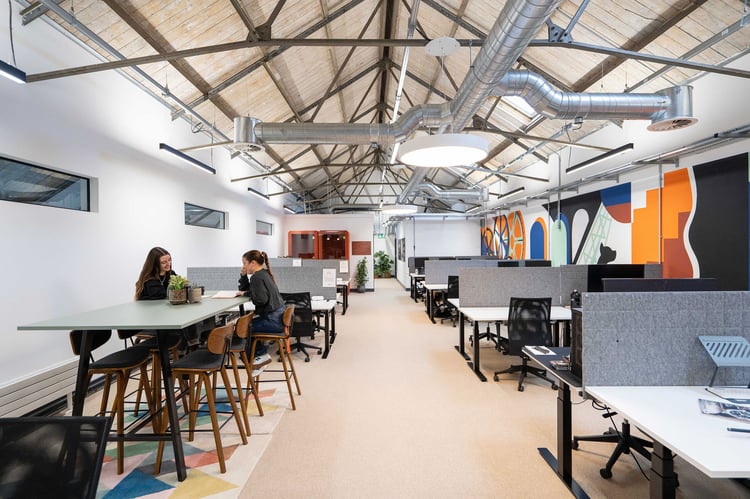 The workspace features a vibrant mural by Molly Mural, inspired by the city of Bath; the history of the building, and of course our beloved TCN mascot, Trammell, the Jack Russell Terrier. Not only does it add an artistic touch to the space, Molly's artwork also embodies collaboration, innovation, and the spirited local culture, inspiring all who work within the space.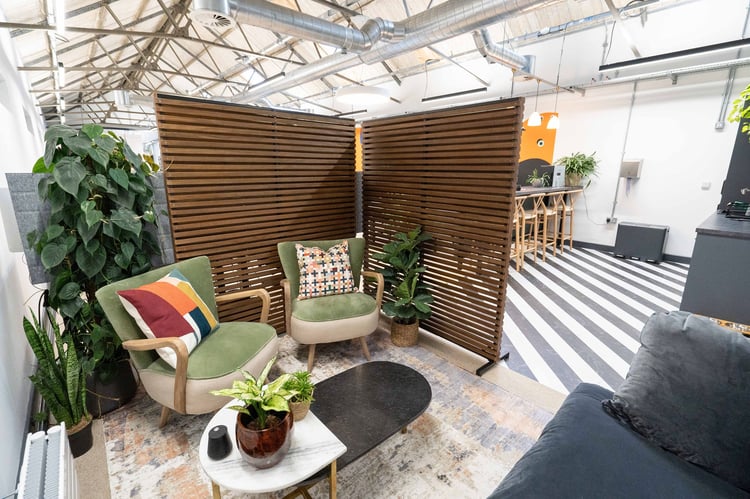 Why invest £500K in renovating the Clubspace so soon after doors opened?
The past year has illustrated the deep need for collaborative workspace in Bath for the local business community. We aspire for Newark Works to be accessible to a range of businesses, including entrepreneurs & micro businesses. These individuals don't need a small office unit, but a place for coworking. It's only natural TCN's Clubspace would grow to welcome those individuals who often bring energy, passion and a buzz to the building.
Founder & Director Richard Pearce states, "We are also seeing an ecosystem develop, meaning that someone who takes a desk can quickly grow into an office unit, so it acts as a type of incubator. Across our buildings, we aim to help people grow and contract as their businesses change over time."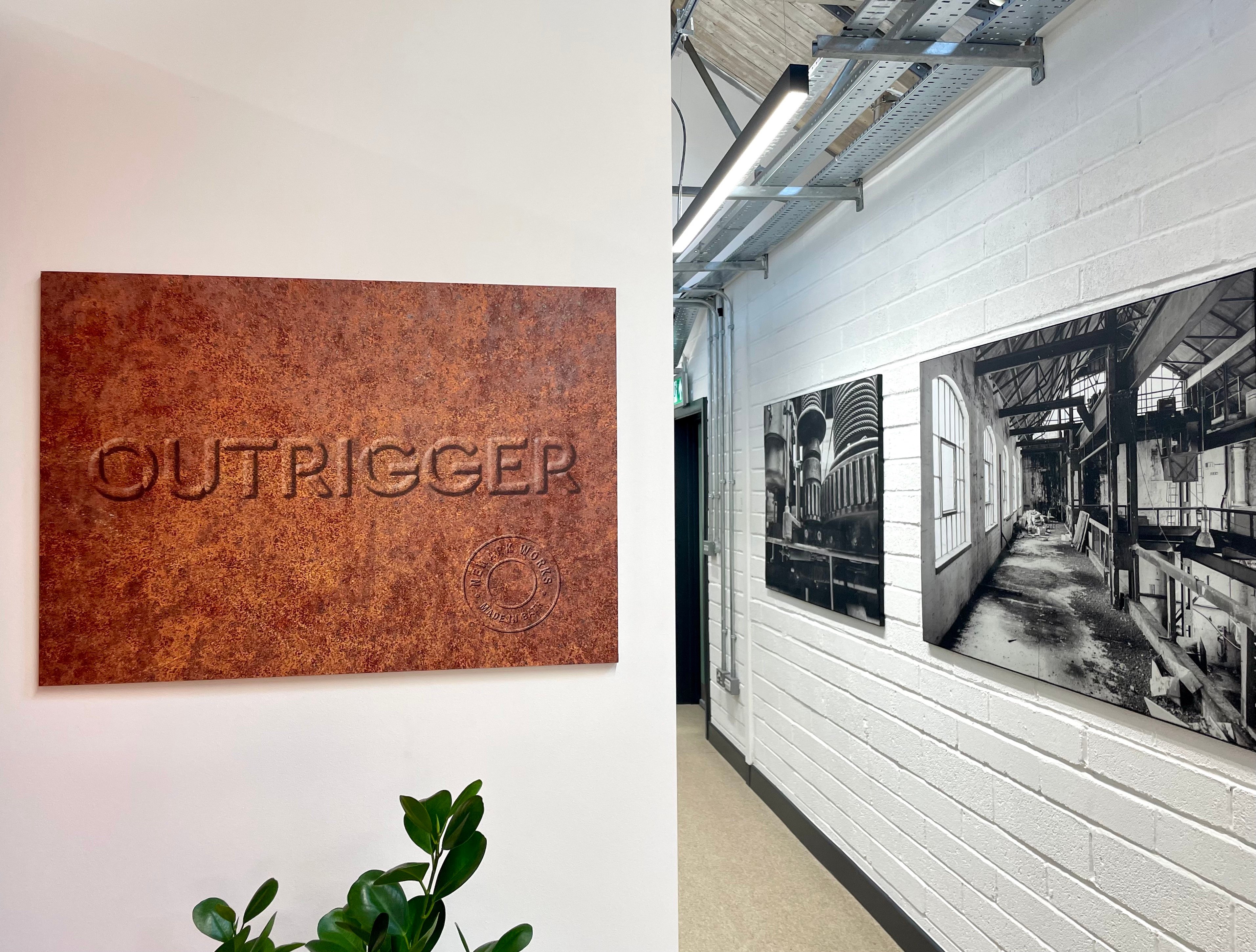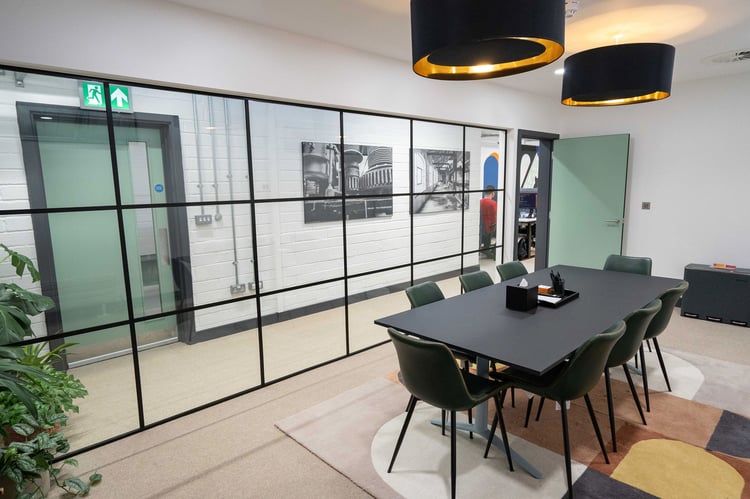 TCN envisions a future for the coworking Clubspace characterised by business growth for our members, alongside an enriched sense of community & membership.
"We've progressed from fixed-desks and are increasingly offering flex-desk options," Richard says, "Which means we can support more businesses and continue to grow this community in the heart of Bath."

An exciting future for TCN members.
With the expanse of this Clubspace, there is a growing opportunity around the TCN 'Membership' offer, as there is an increasing demand for online services such as connecting businesses across the TCN portfolio, using the power of community to work with partners offering discounts, and potential for TCN members to get access to funding partners.
This investment of £500K into the Clubspace reaffirms TCN's commitment to meeting the evolving needs of Bath's local business community, providing a space for coworking that fosters growth and innovation. As TCN looks ahead, the future promises even greater opportunities for its members, with a vision of expanded services, community enrichment, and increased collaboration.
Interested? Read more about Newark Works.