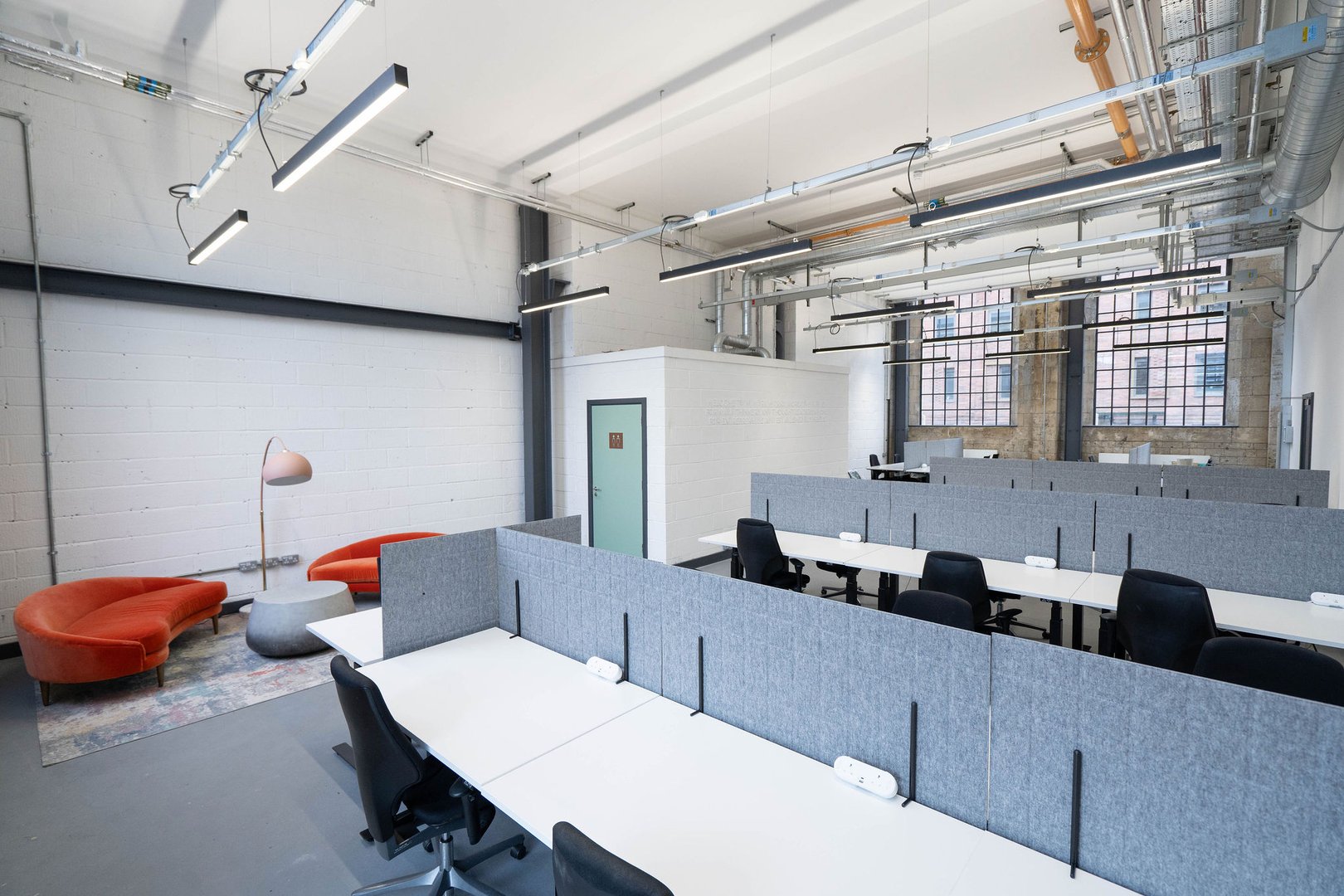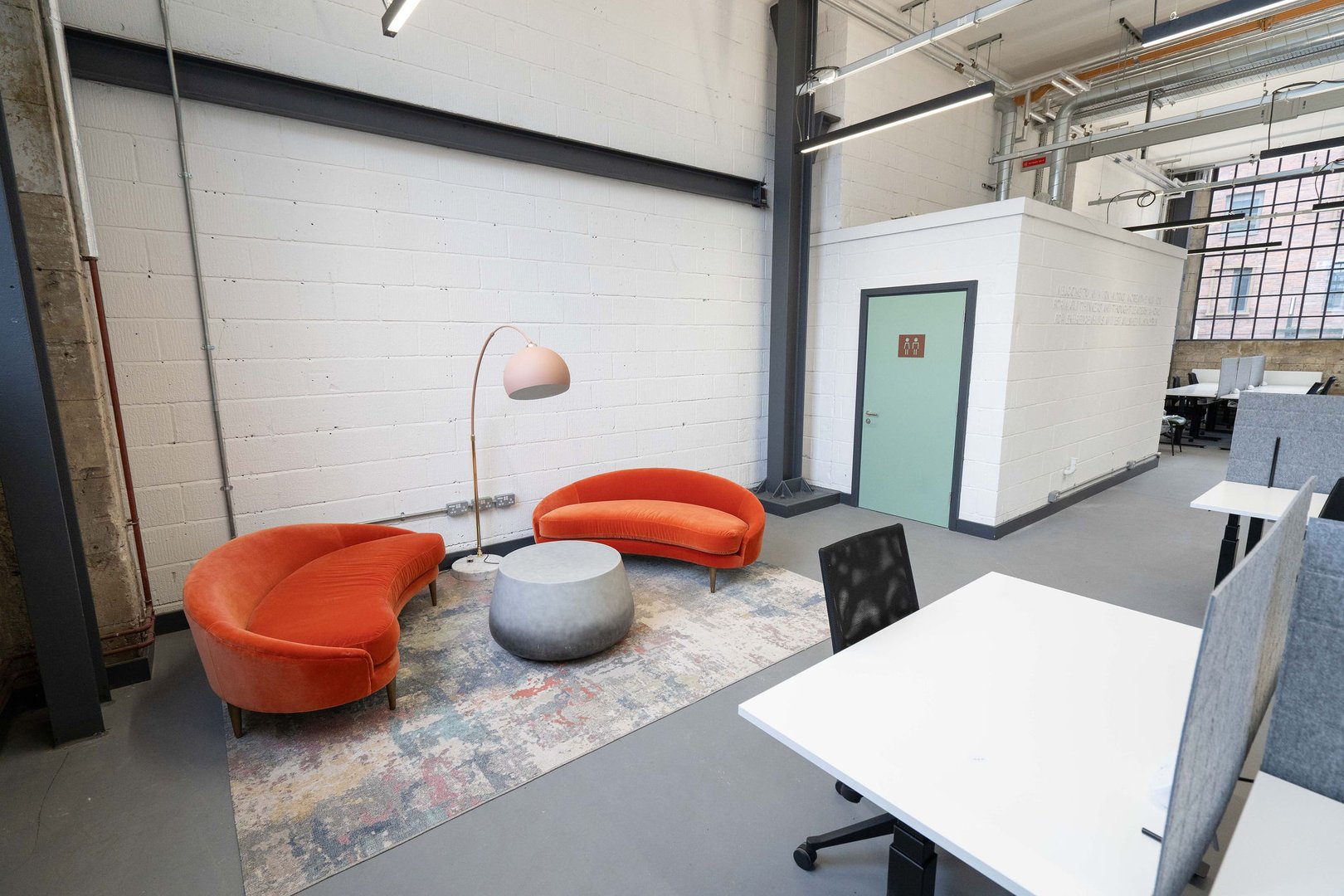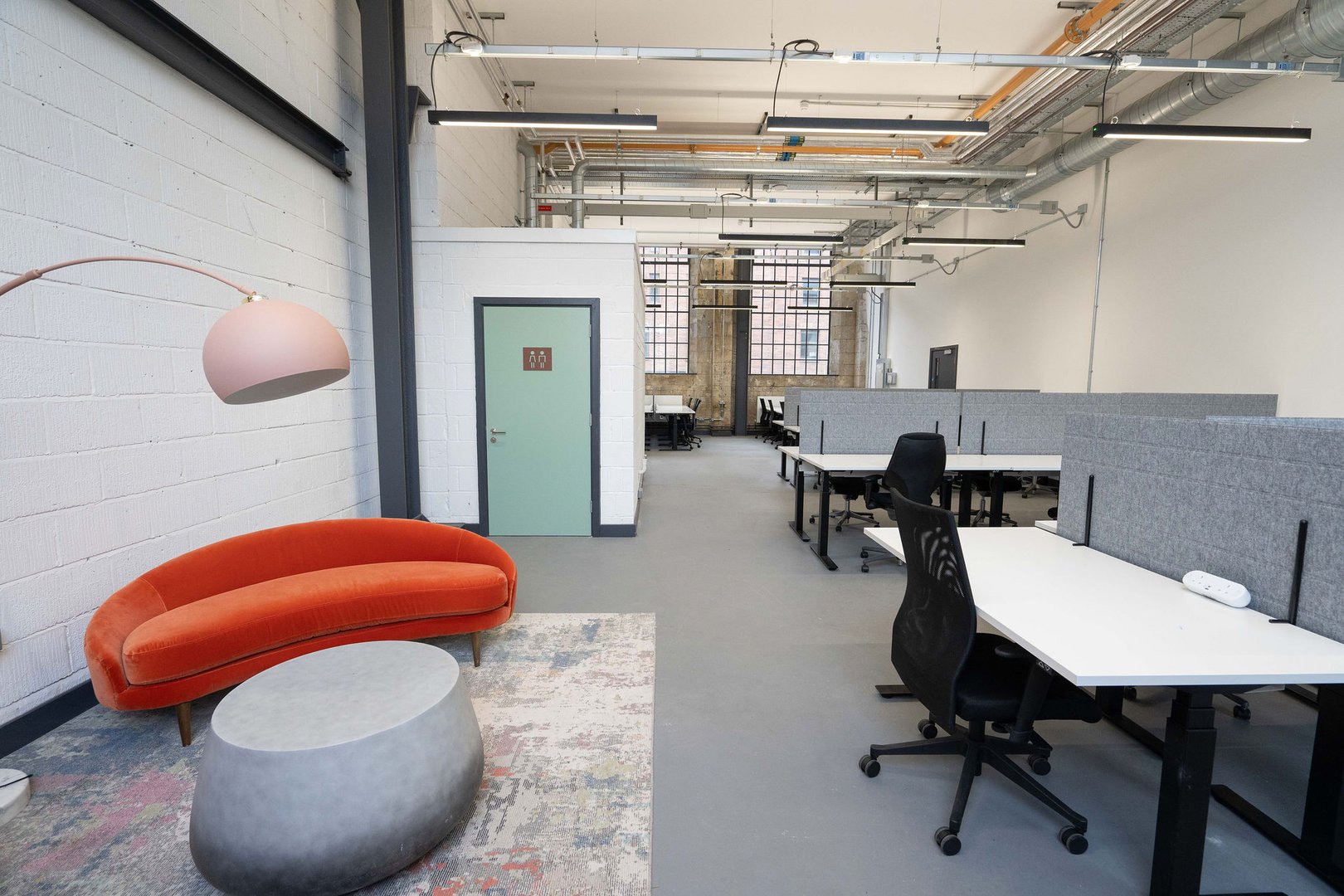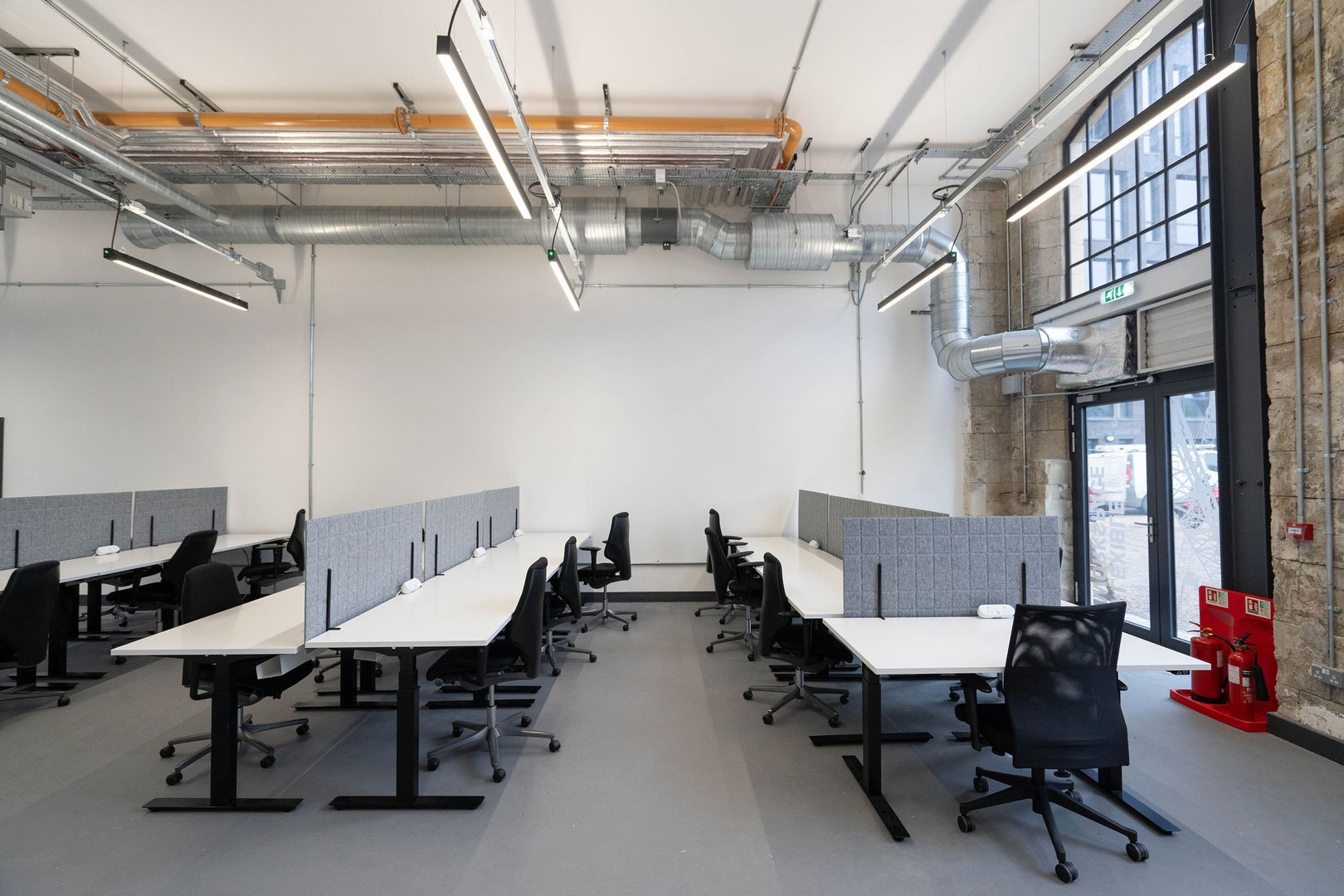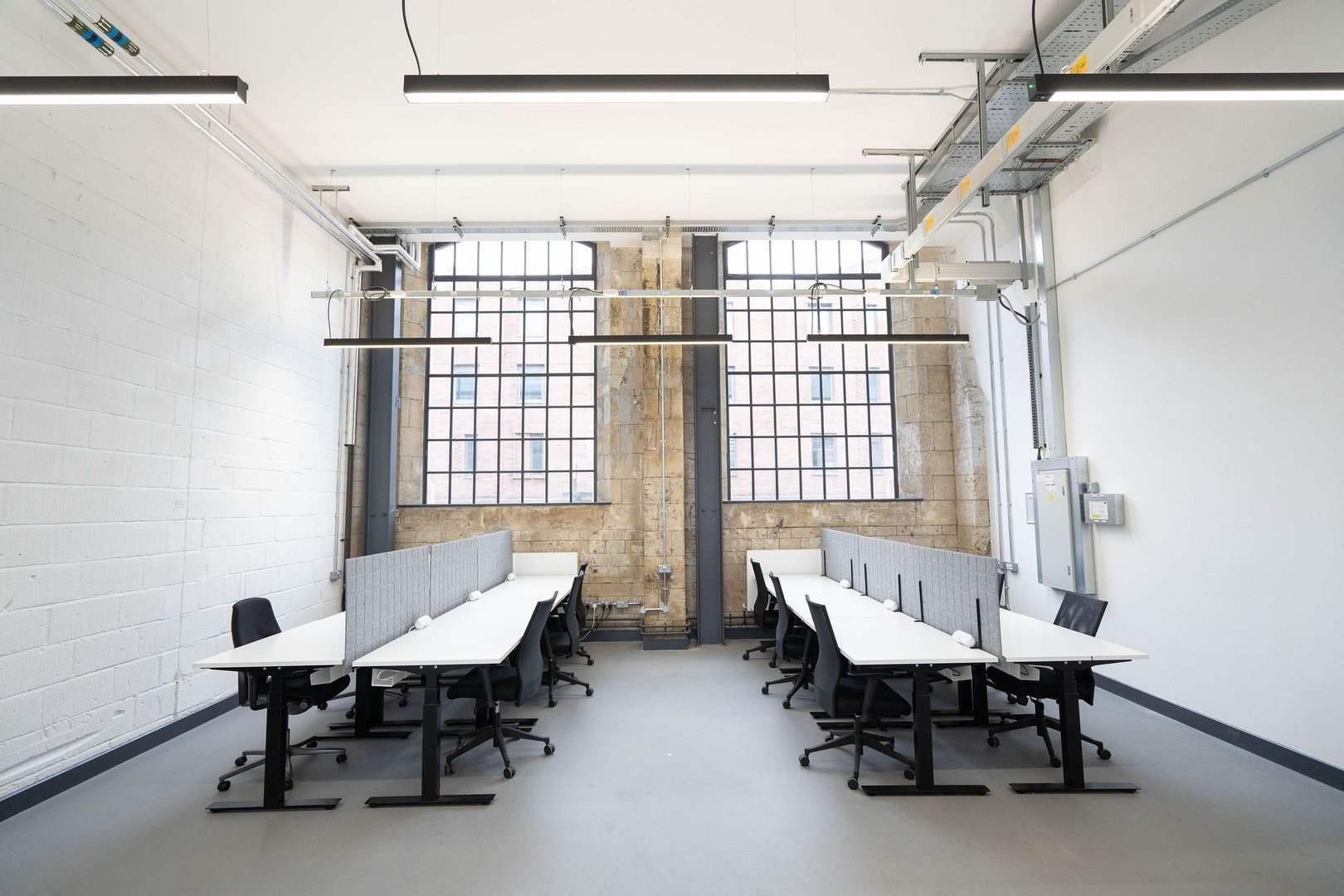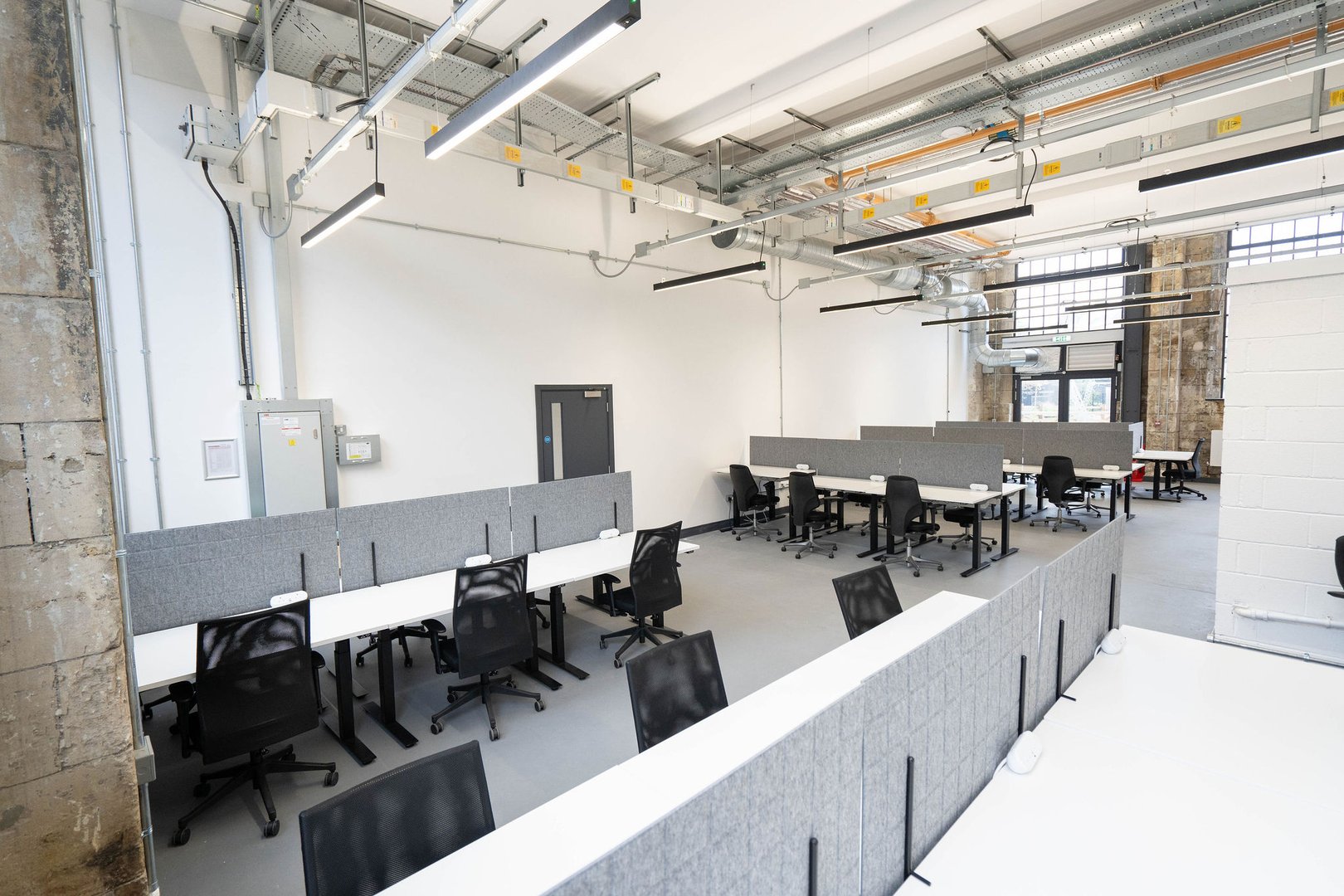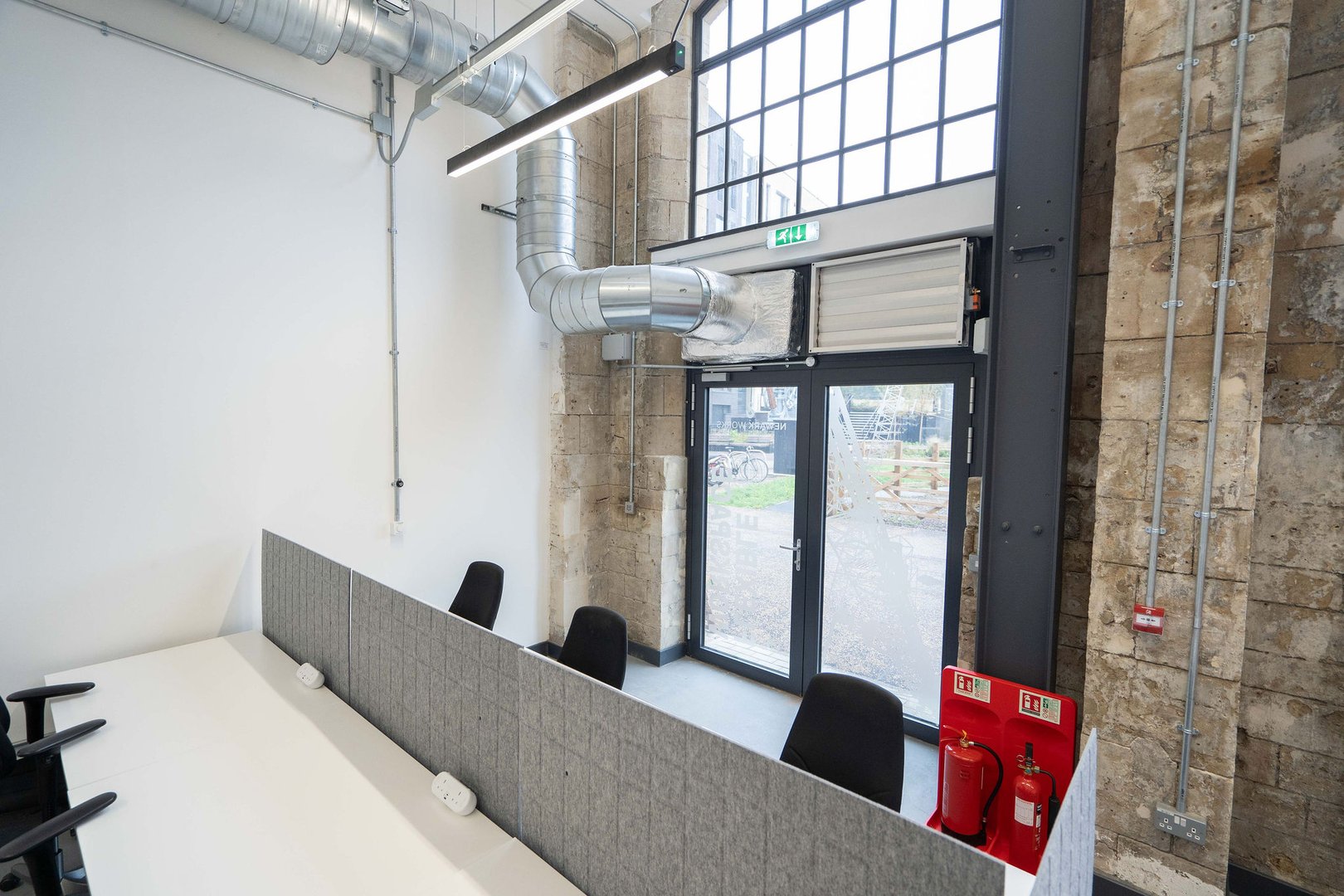 Unit 2.02
Approx. 25 desks
1267 sq ft
This large unit has private, outdoor access and can fit approximately 25 desks. With large, windows and high ceilings, this restored workspace has ample amounts of natural light, lovely exposed Bath stone, and exposed industrial features. You'll have the ability to personalise this office space to your business needs, showcasing it for your team and your clients. It also comes with a private toilet and the ability to install a kitchenette.
This space is now available. Curious to know more? Get in touch with our campus manager or book a tour.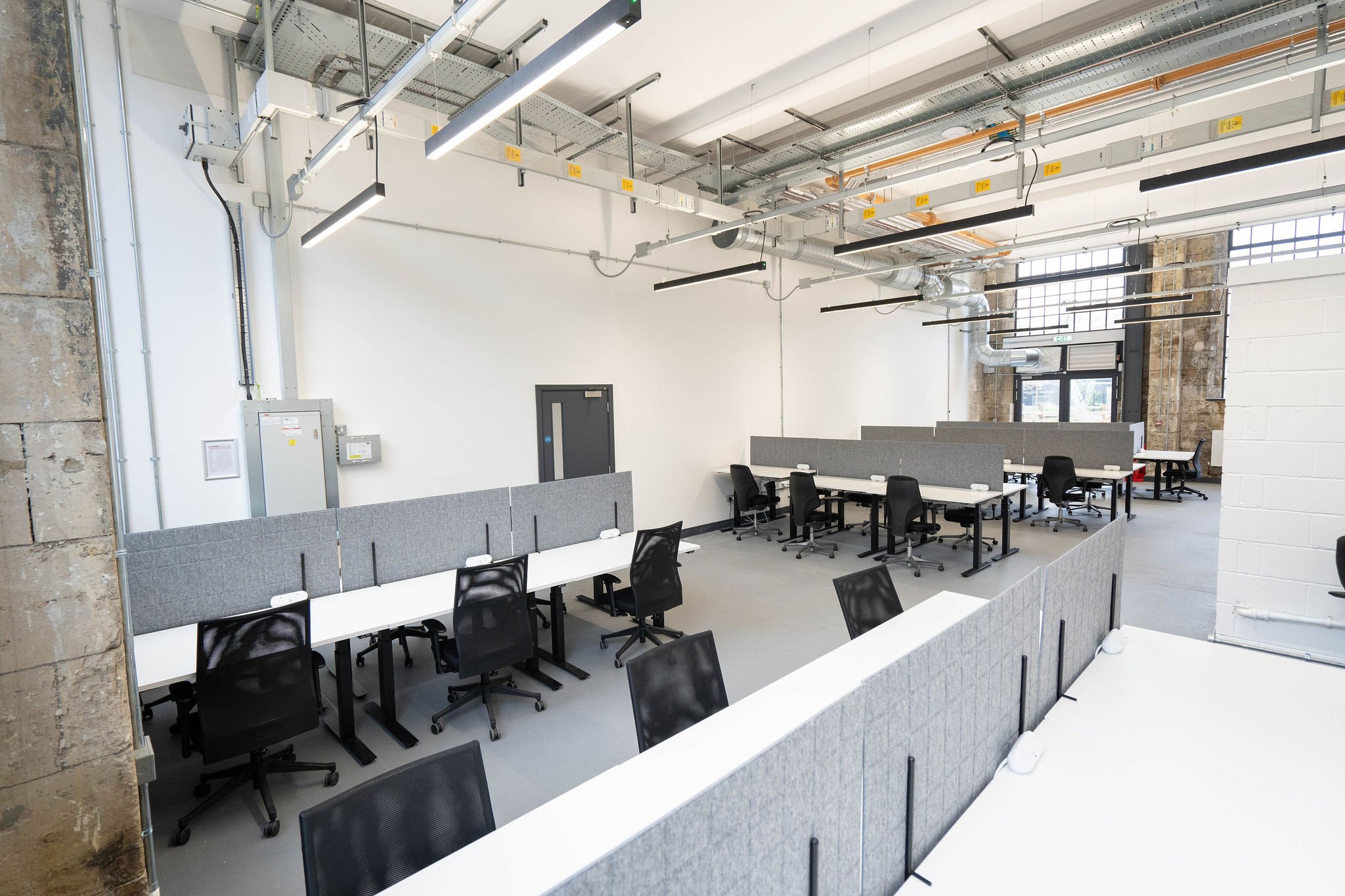 Amenities
What's included?

24 Hour Access

Campus Manager

Community Events

Superfast Internet

Lift & Disability Access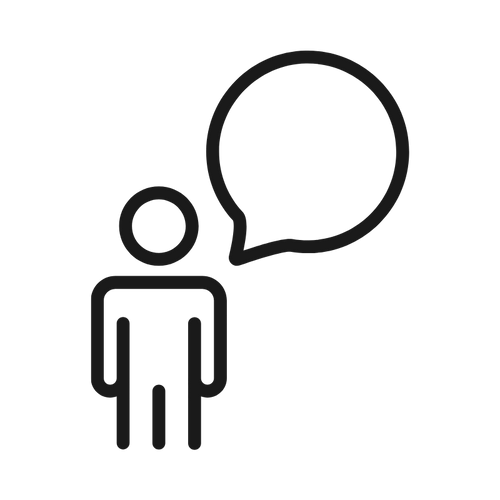 Meeting Rooms

Kitchen, Bar & Cafe

Coffee & Tea

Showers & Lockers

Bike Storage

Dog Friendly

Riverfront Location
BREAKOUT SPACE
Newark Works in Bath offers a diverse range of breakout spaces to support your productivity.
From the large Crane Hall (pictured on the left), the adjacent communal kitchen & bar, to the mezzanine meeting pods and multilevel breakout spaces with phone booths and comfortable tables and chairs, you'll have a range of workspaces to pick from.
Unlock the potential of this creatively innovative workspace & its impact on your workflow efficiency.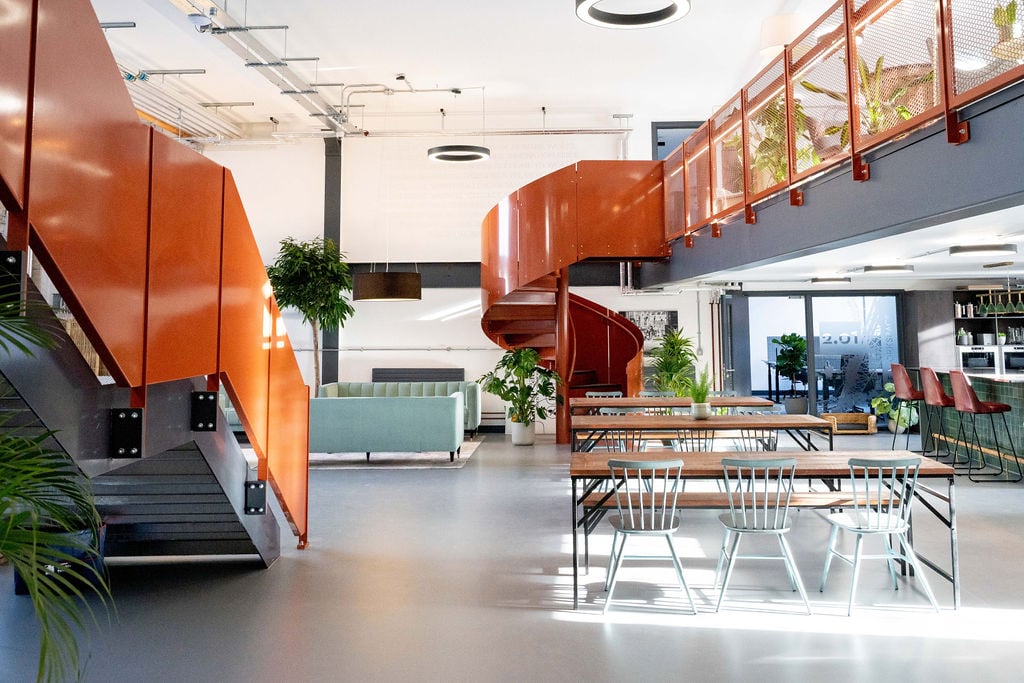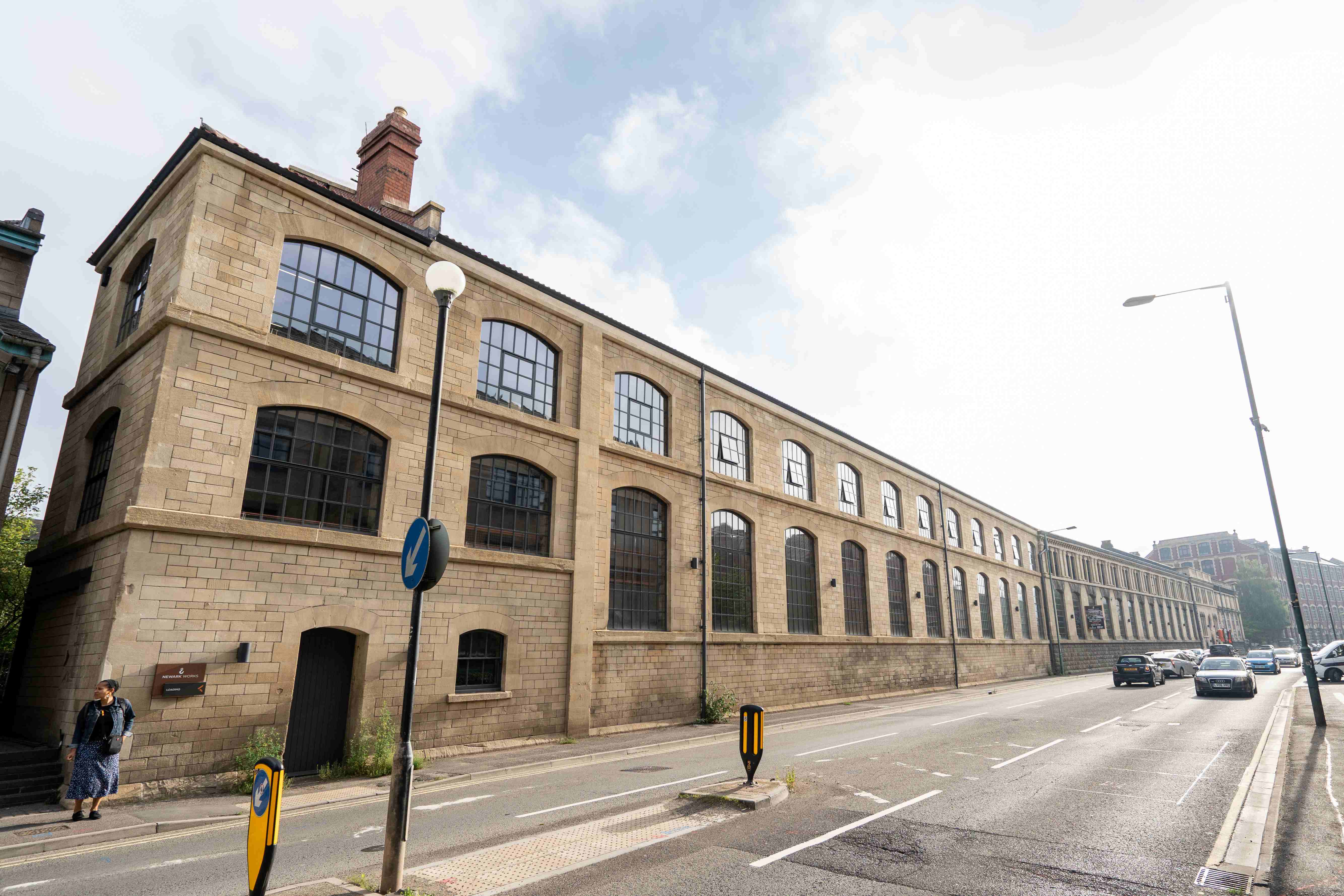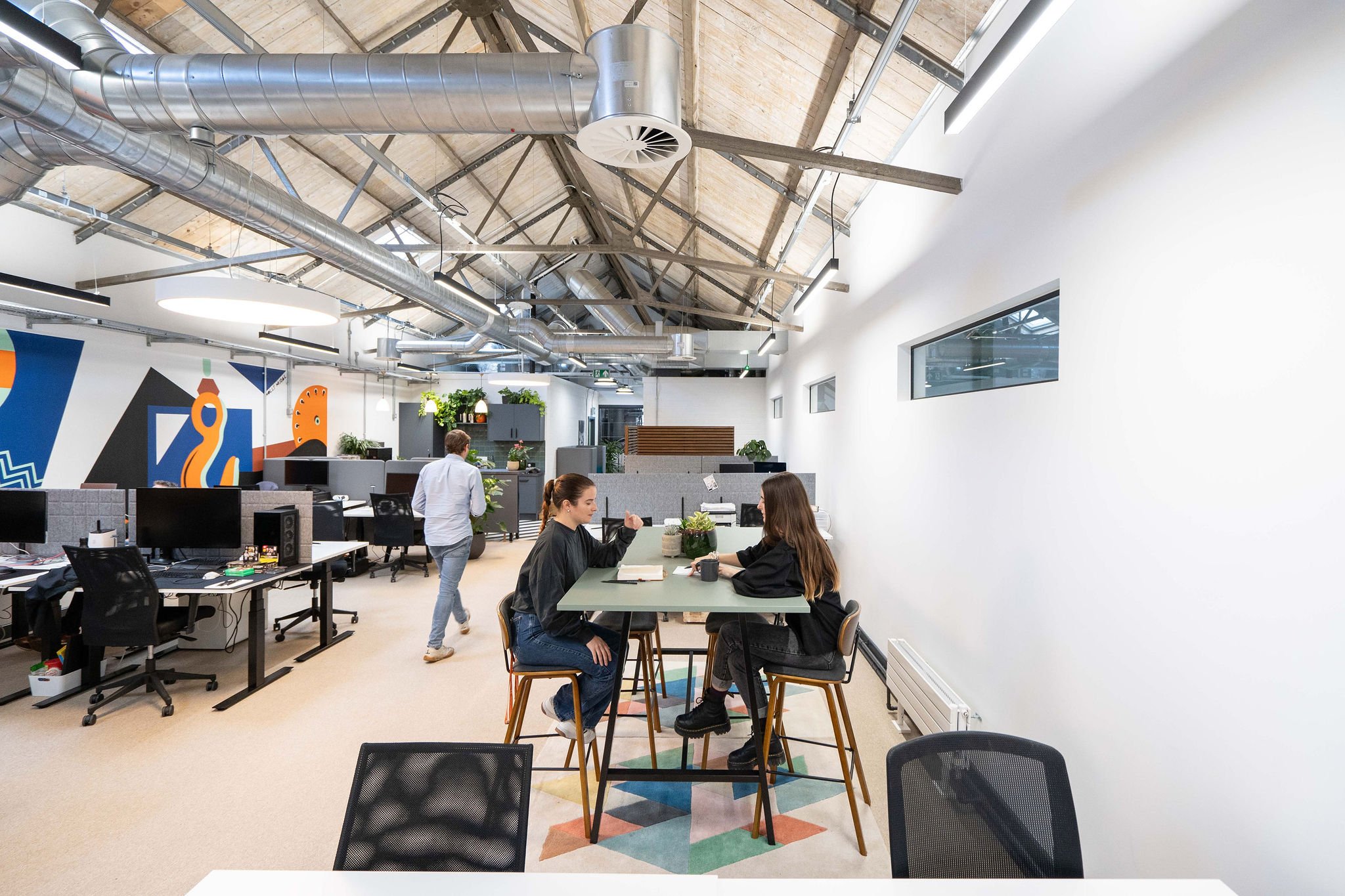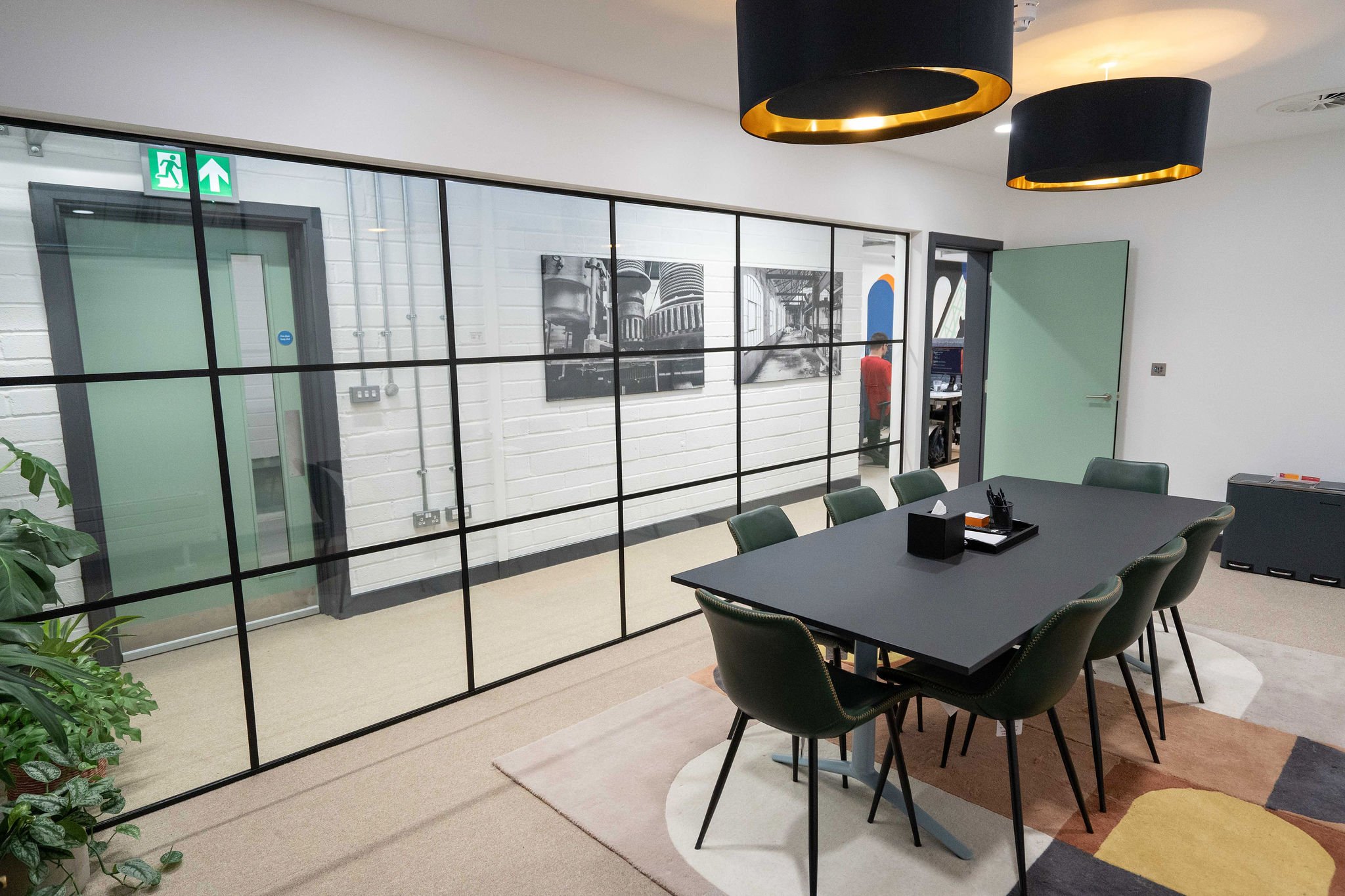 Open plan space to make your own. For collaborative teams & big thinkers alike.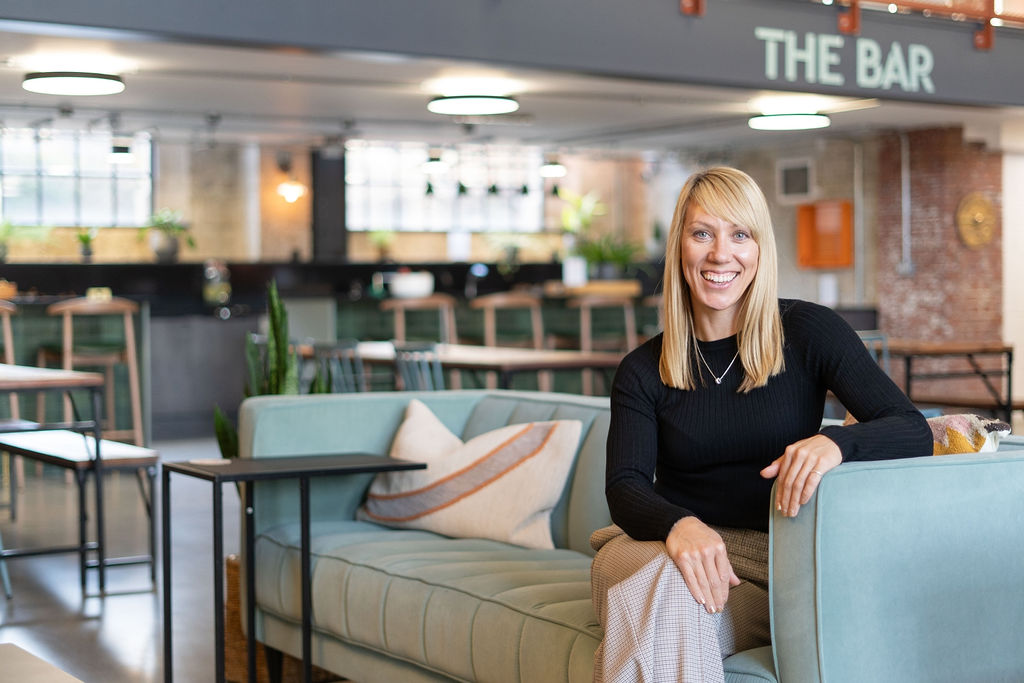 Chat with our campus manager
GET IN TOUCH BELOW
Donna Creighton
Campus Manager at Newark Works
Address
Newark Works
2 Foundry Way
South Quays
Bath, BA2 3DZ