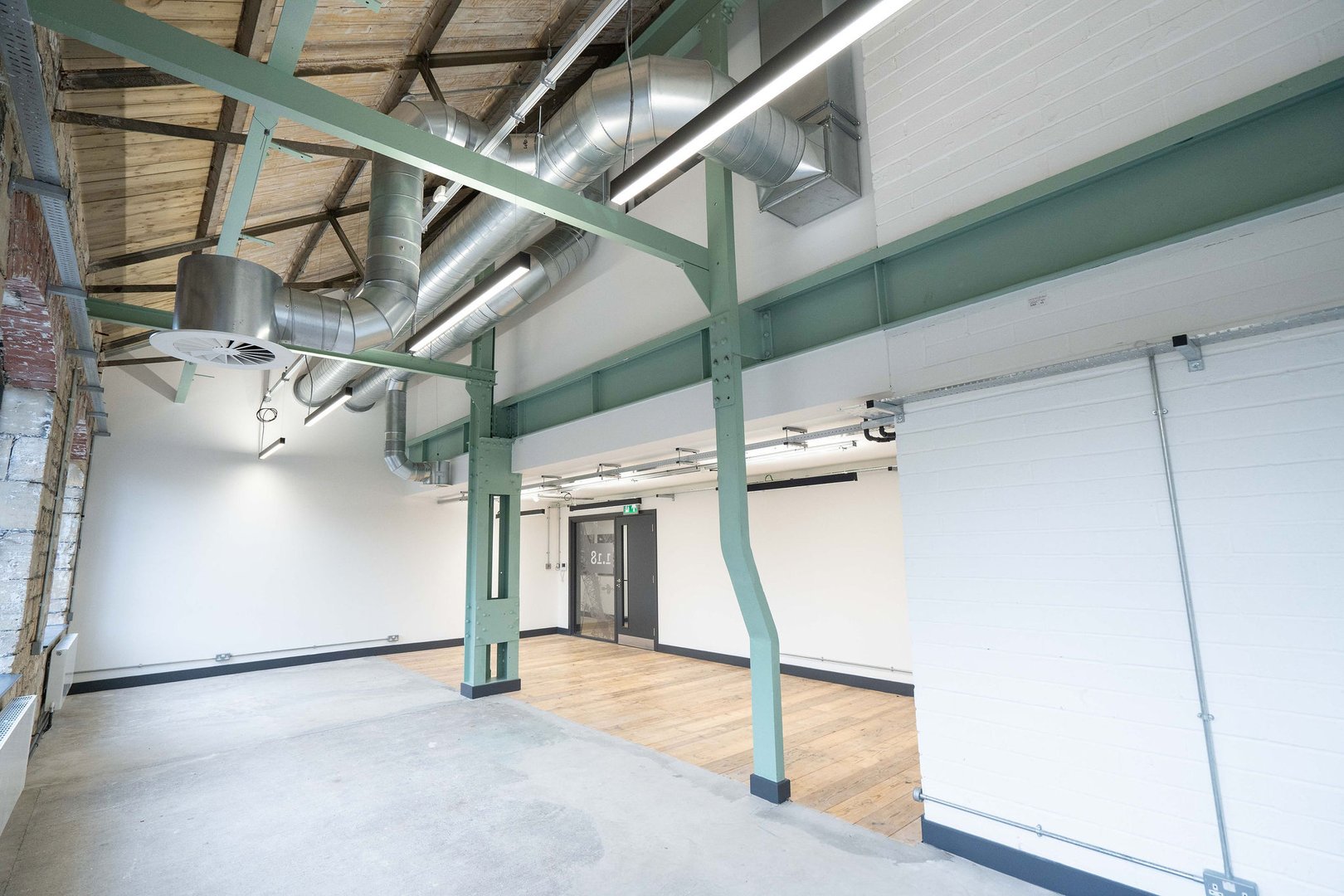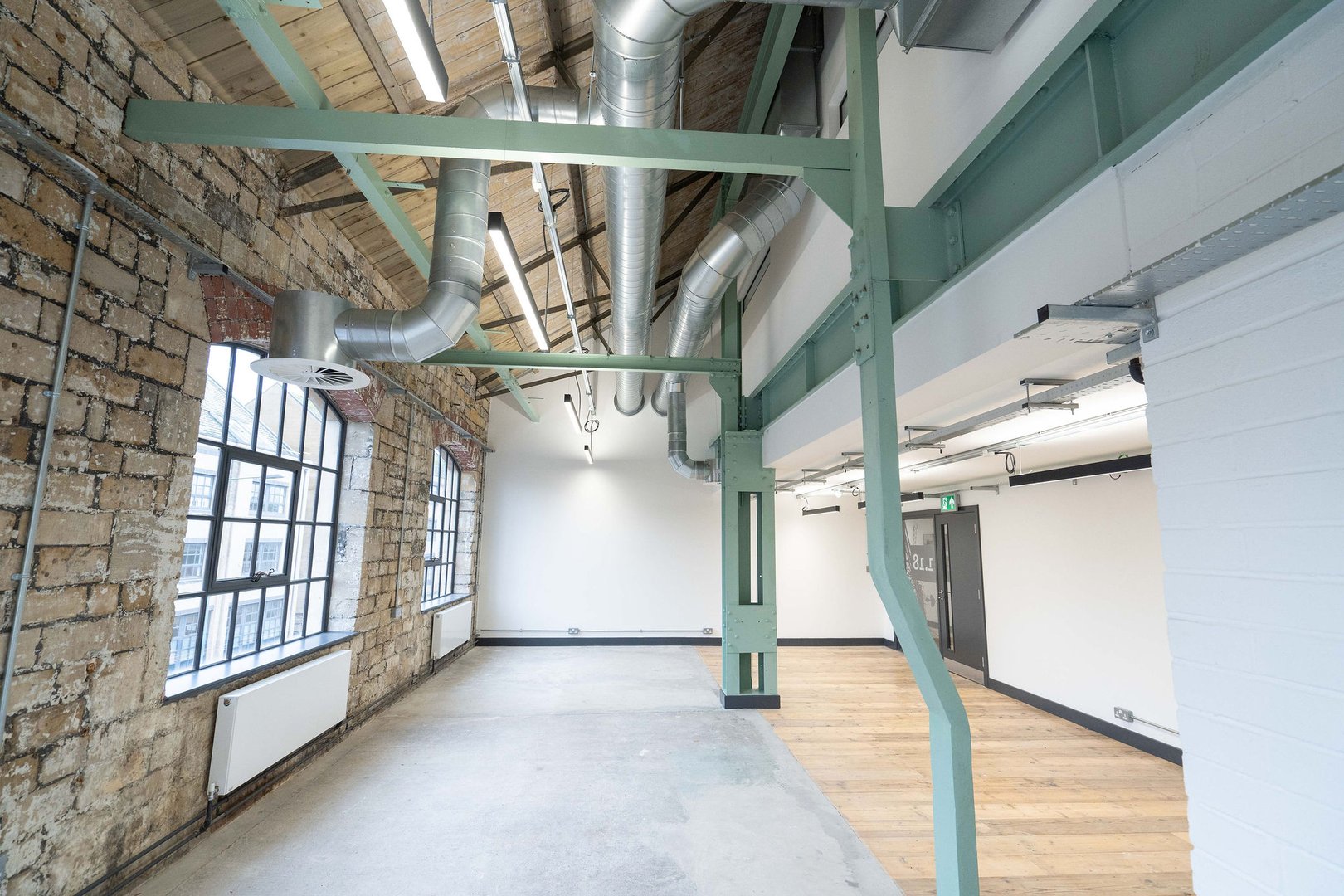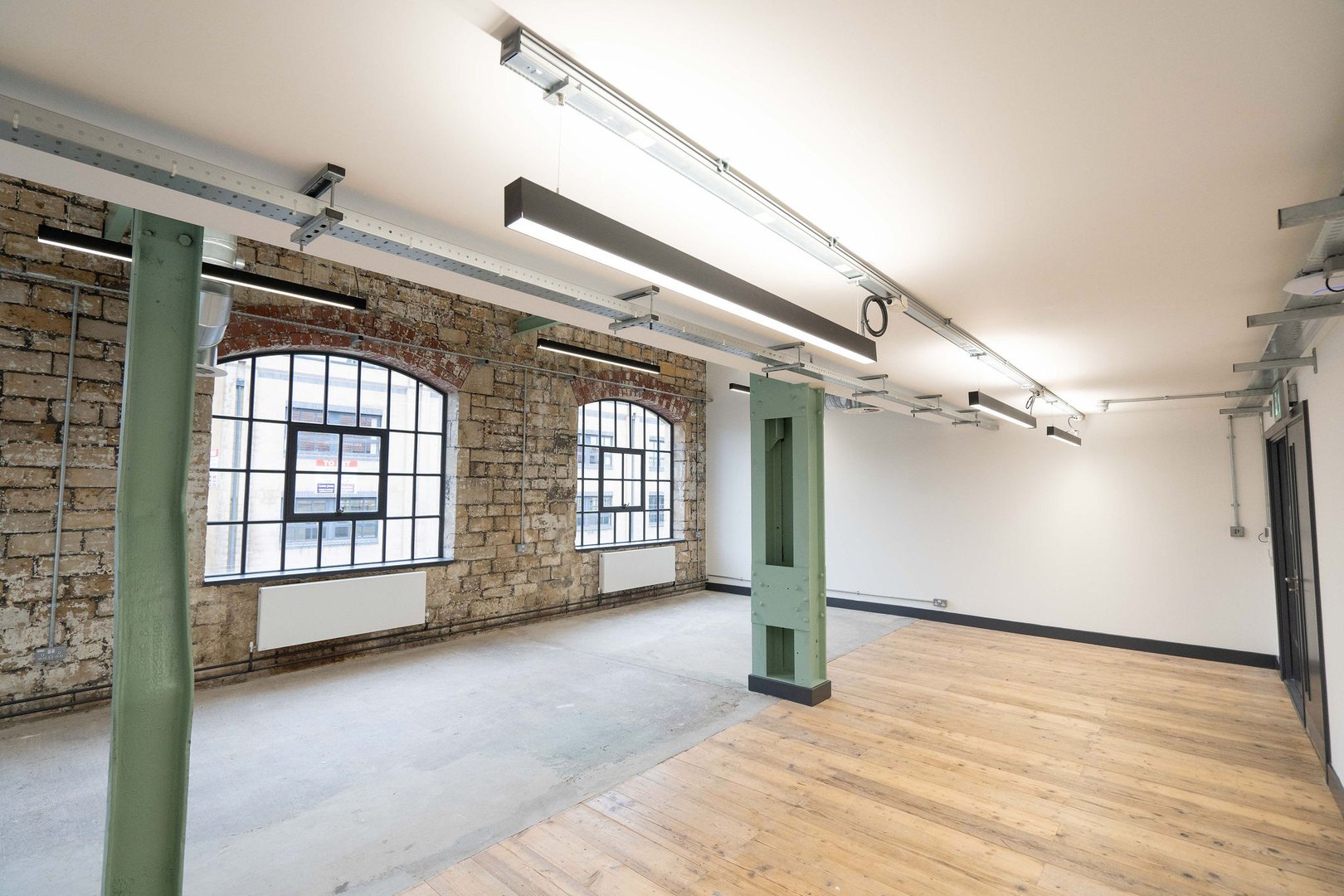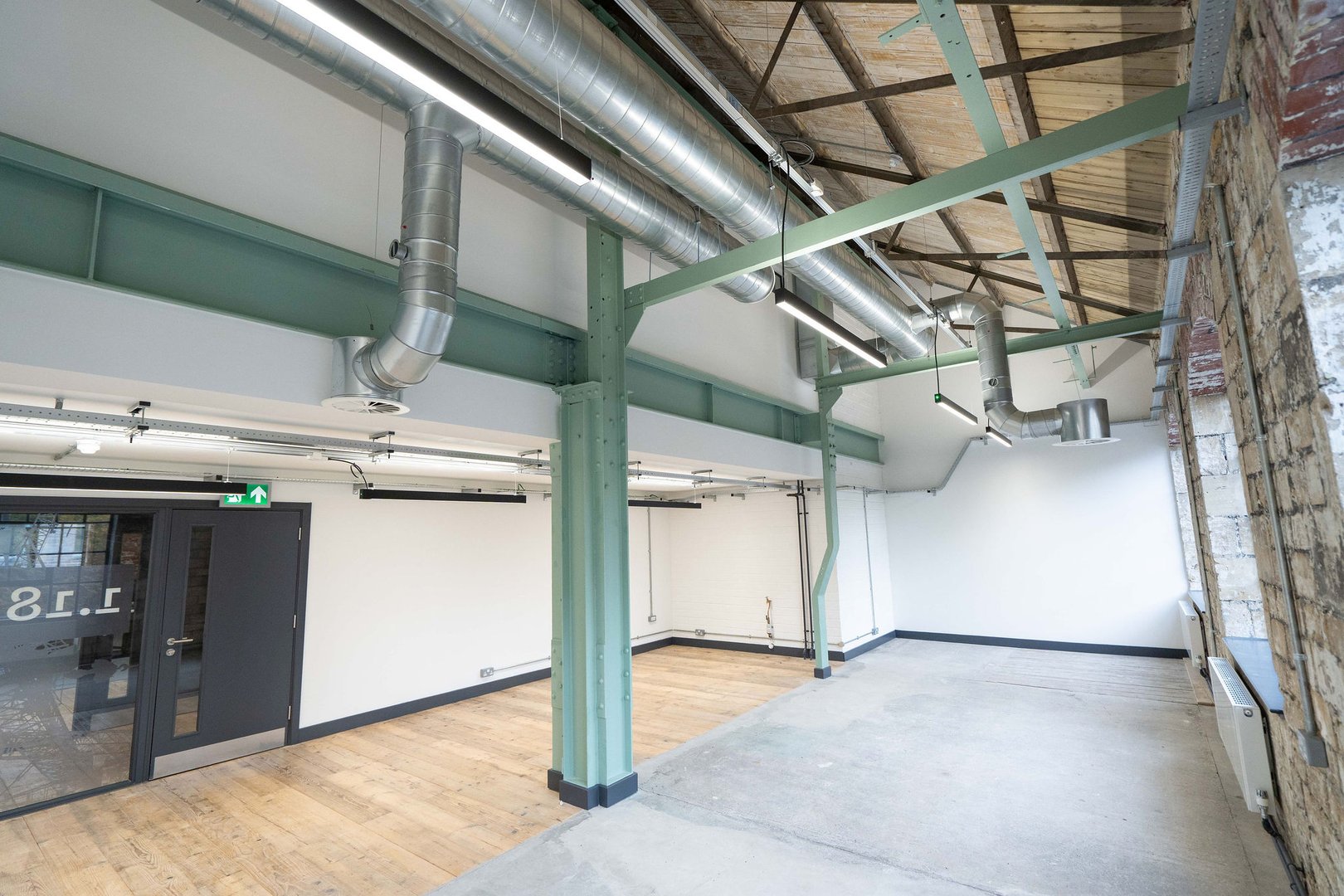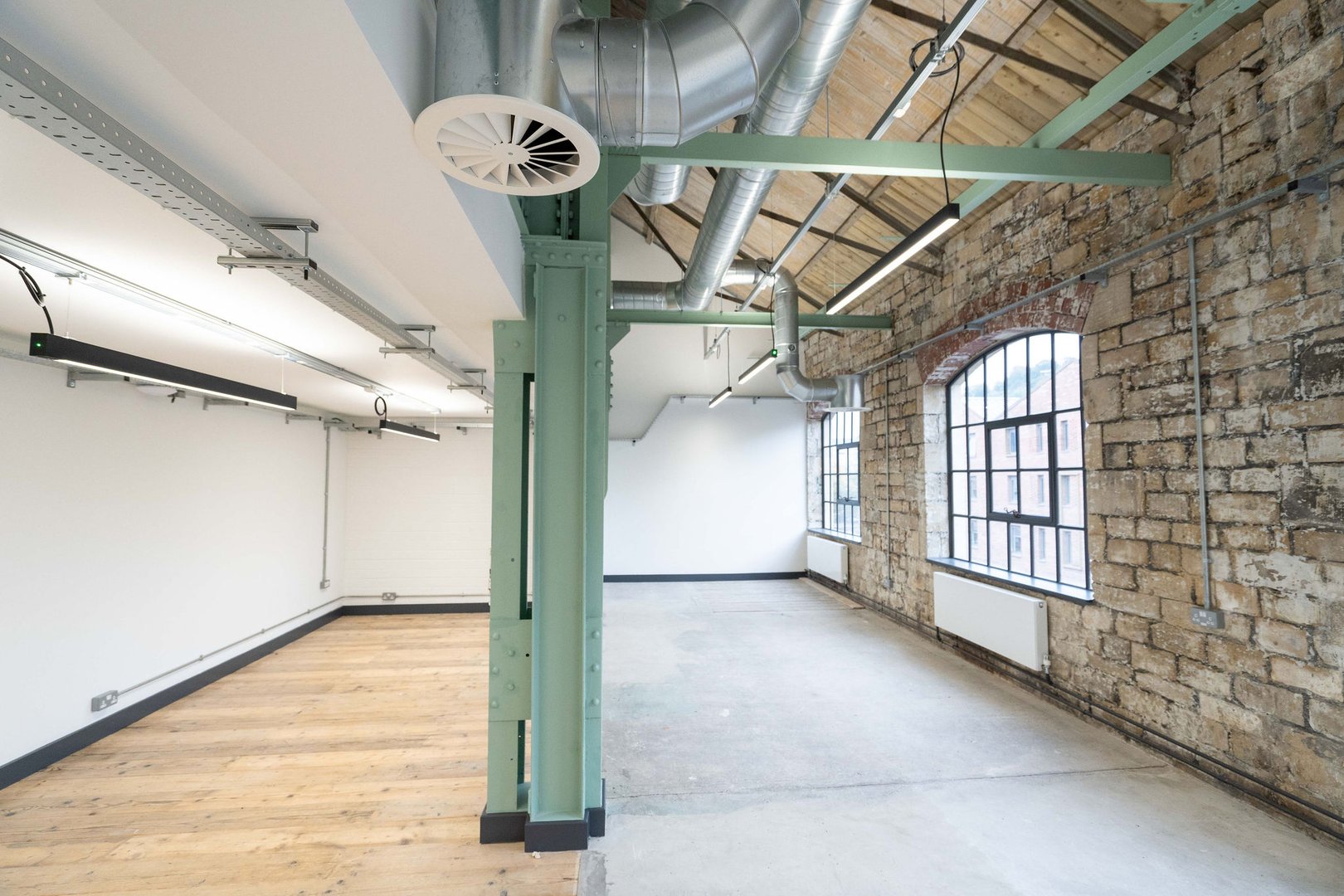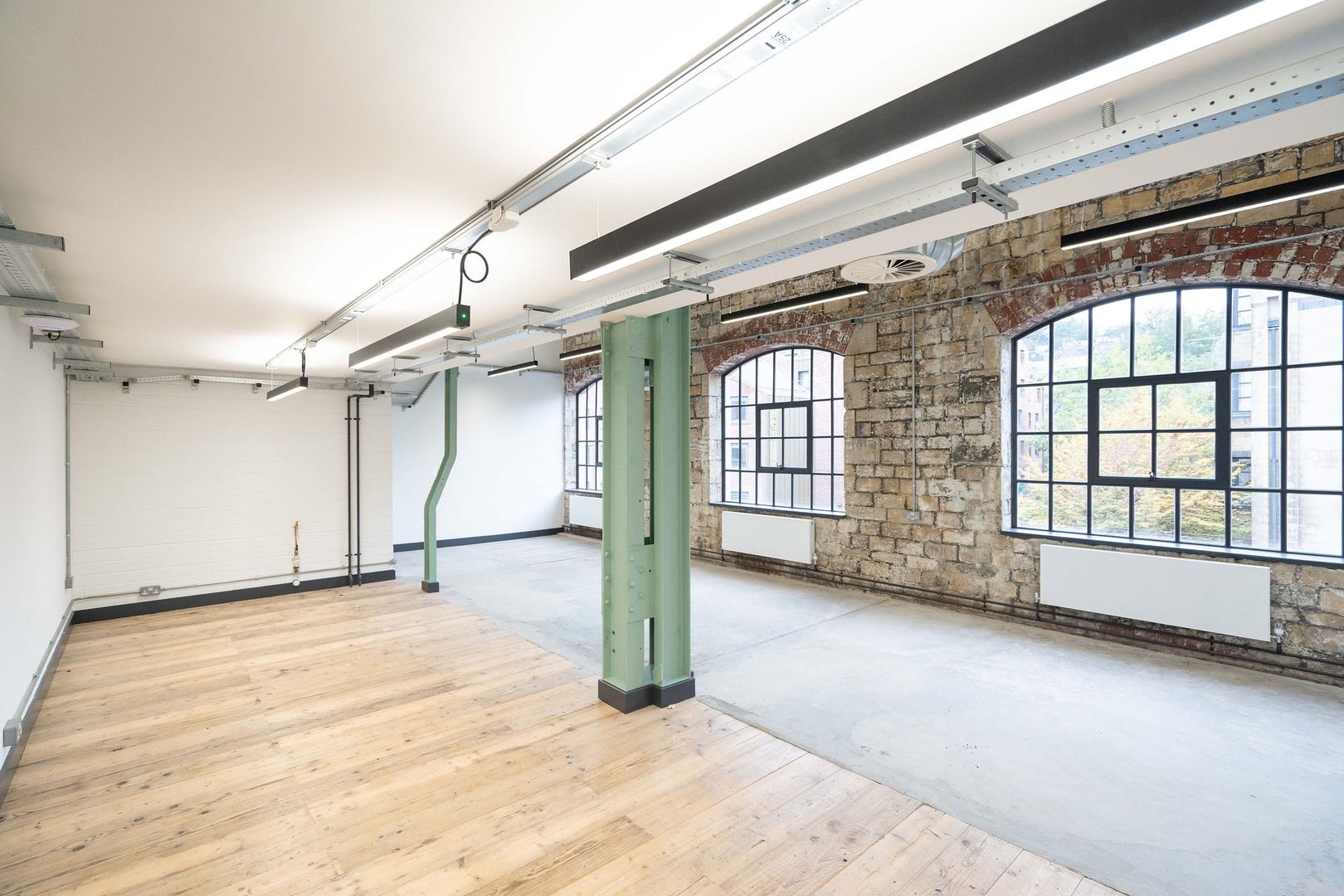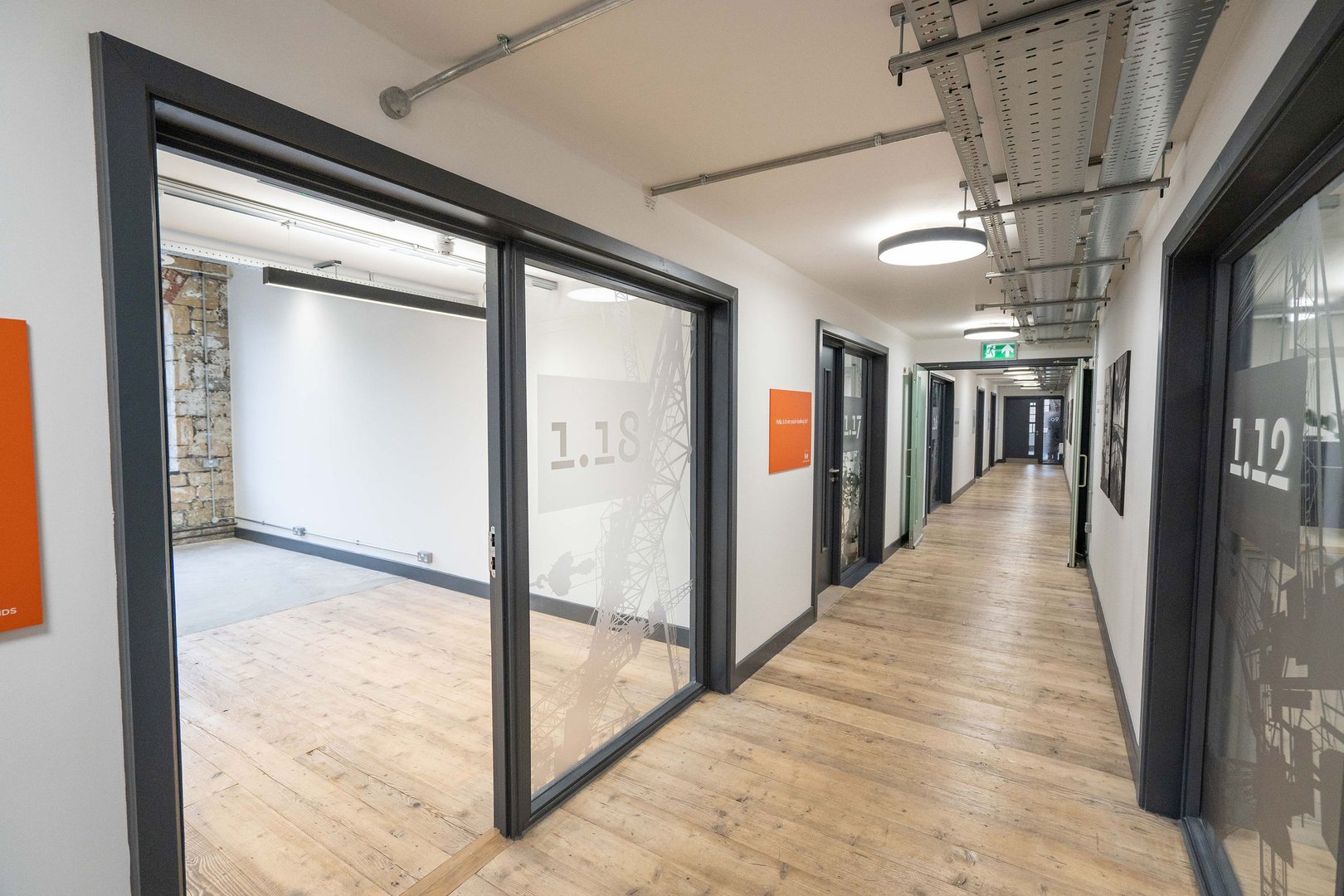 Unit 1.18
Approx. 15 desks
686 sq ft
Nestled on the first floor of the iconic Newark Works building, this unit offers direct access to the extraordinary breakout spaces and meeting rooms at its core. The lofty ceilings add to the chic loft-style ambiance, inspiring the creativity of even the most imaginative teams. Whether you're in search of a collaborative haven or an innovative sanctuary, this space has got you covered.
This space is now available. Curious to know more? Get in touch with our campus manager or book a tour.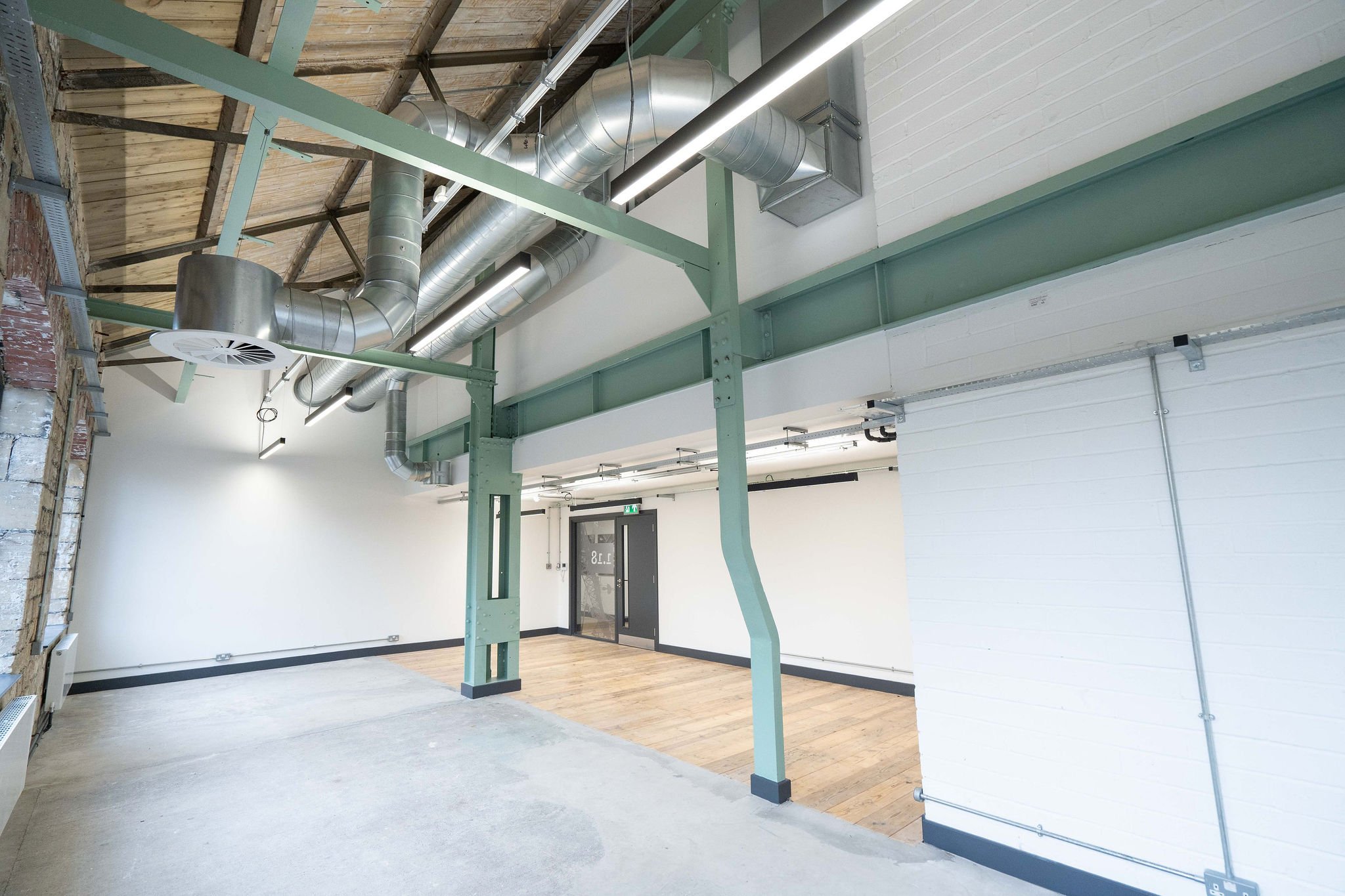 Amenities
What's included?

24 Hour Access

Campus Manager

Community Events

Superfast Internet

Lift & Disability Access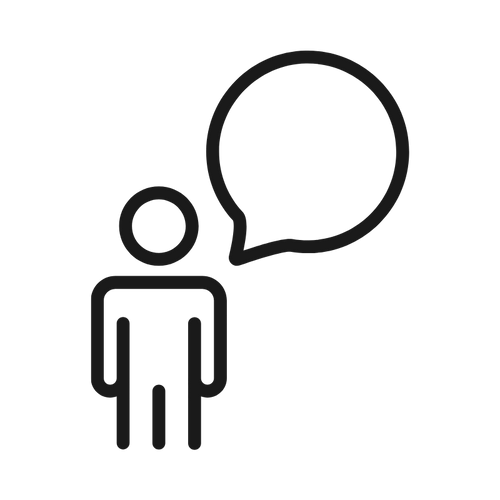 Meeting Rooms

Kitchen, Bar & Cafe

Coffee & Tea

Showers & Lockers

Bike Storage

Dog Friendly

Riverfront Location
BREAKOUT SPACE
Newark Works in Bath offers a diverse range of breakout spaces to support your productivity.
From the large Crane Hall (pictured on the left), the adjacent communal kitchen & bar, to the mezzanine meeting pods and multilevel breakout spaces with phone booths and comfortable tables and chairs, you'll have a range of workspaces to pick from.
Unlock the potential of this creatively innovative workspace & its impact on your workflow efficiency.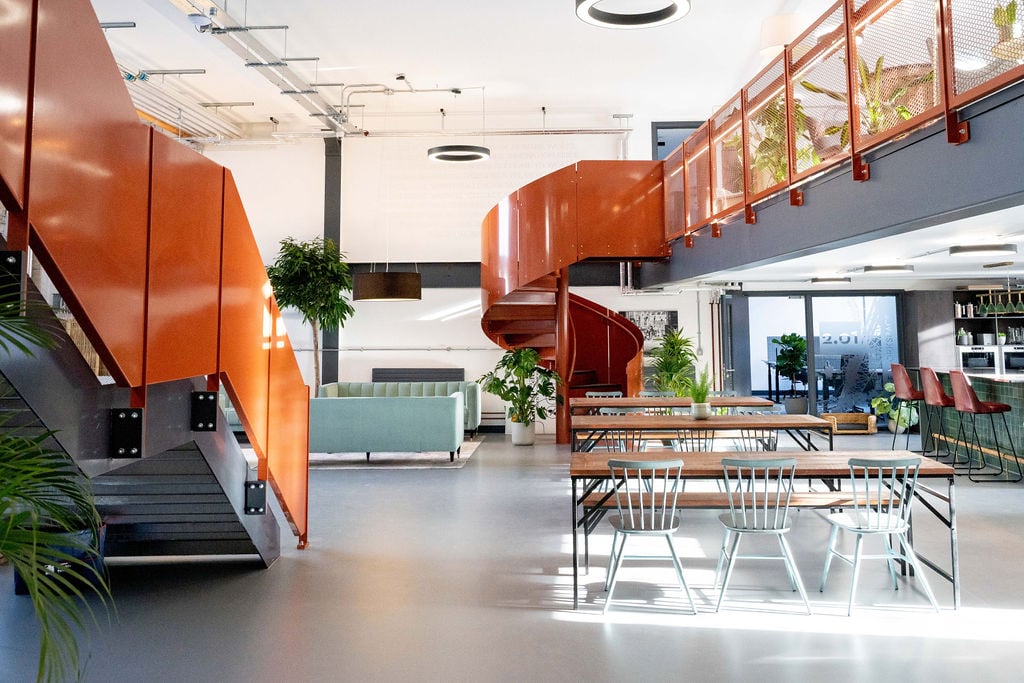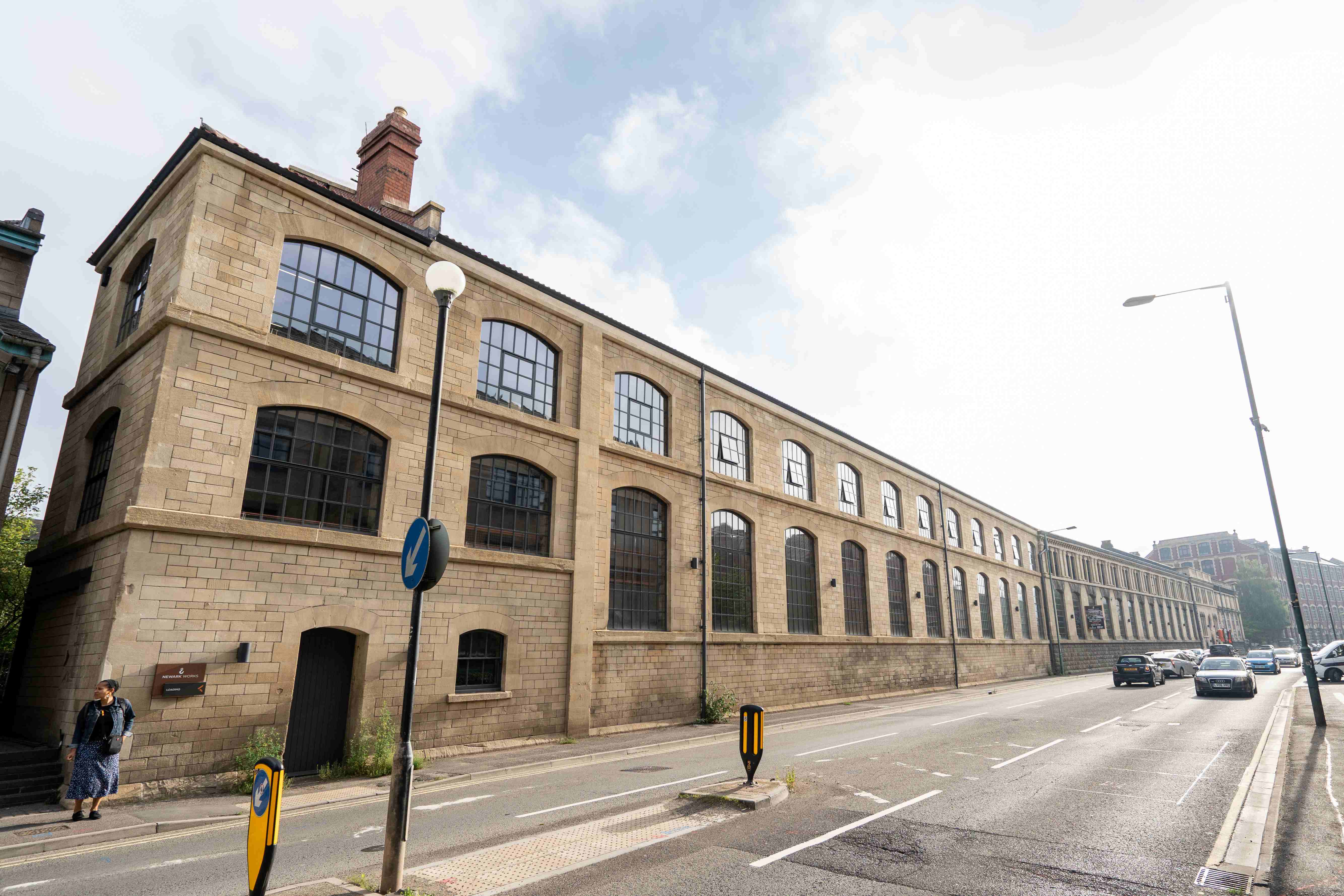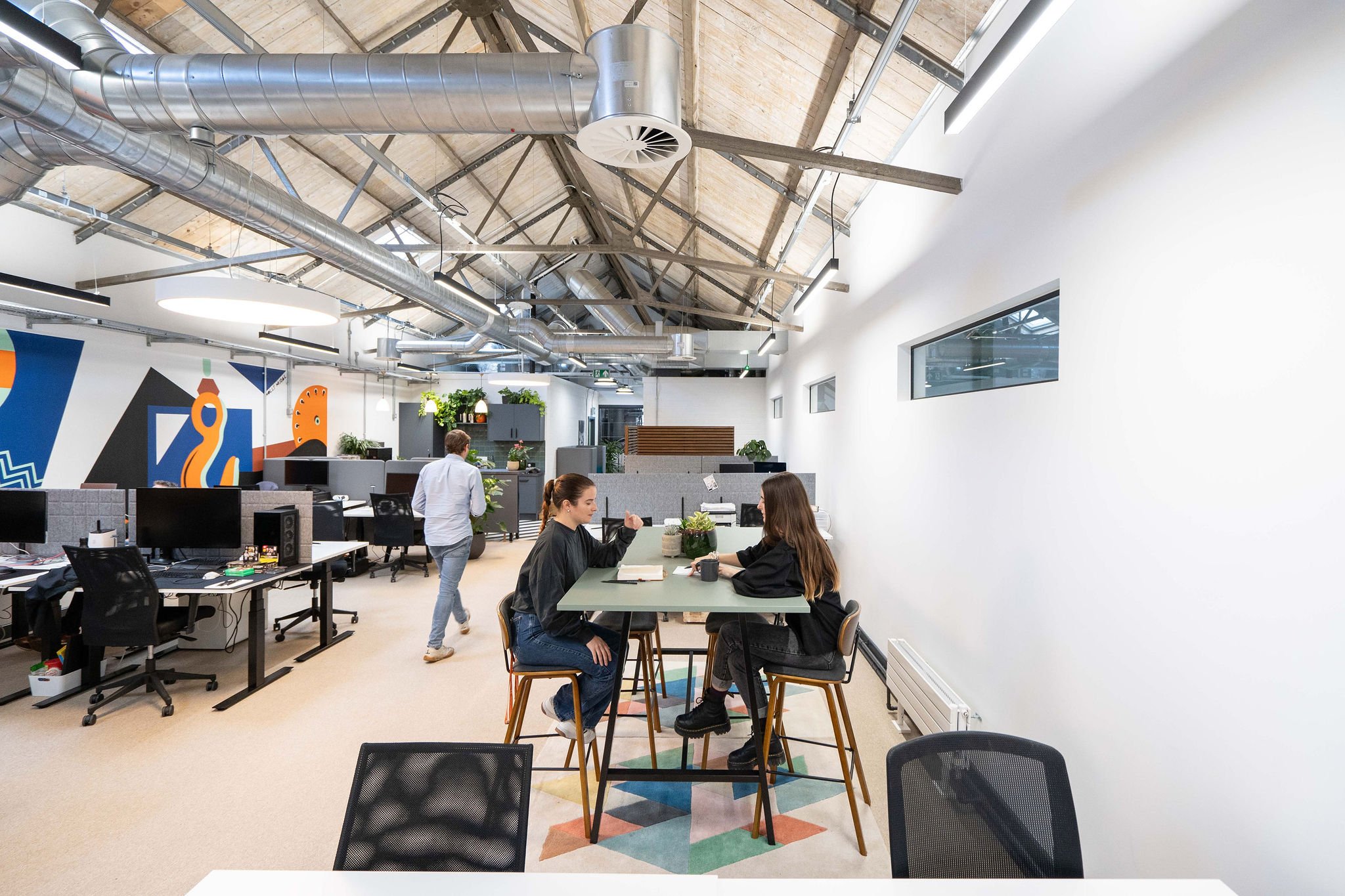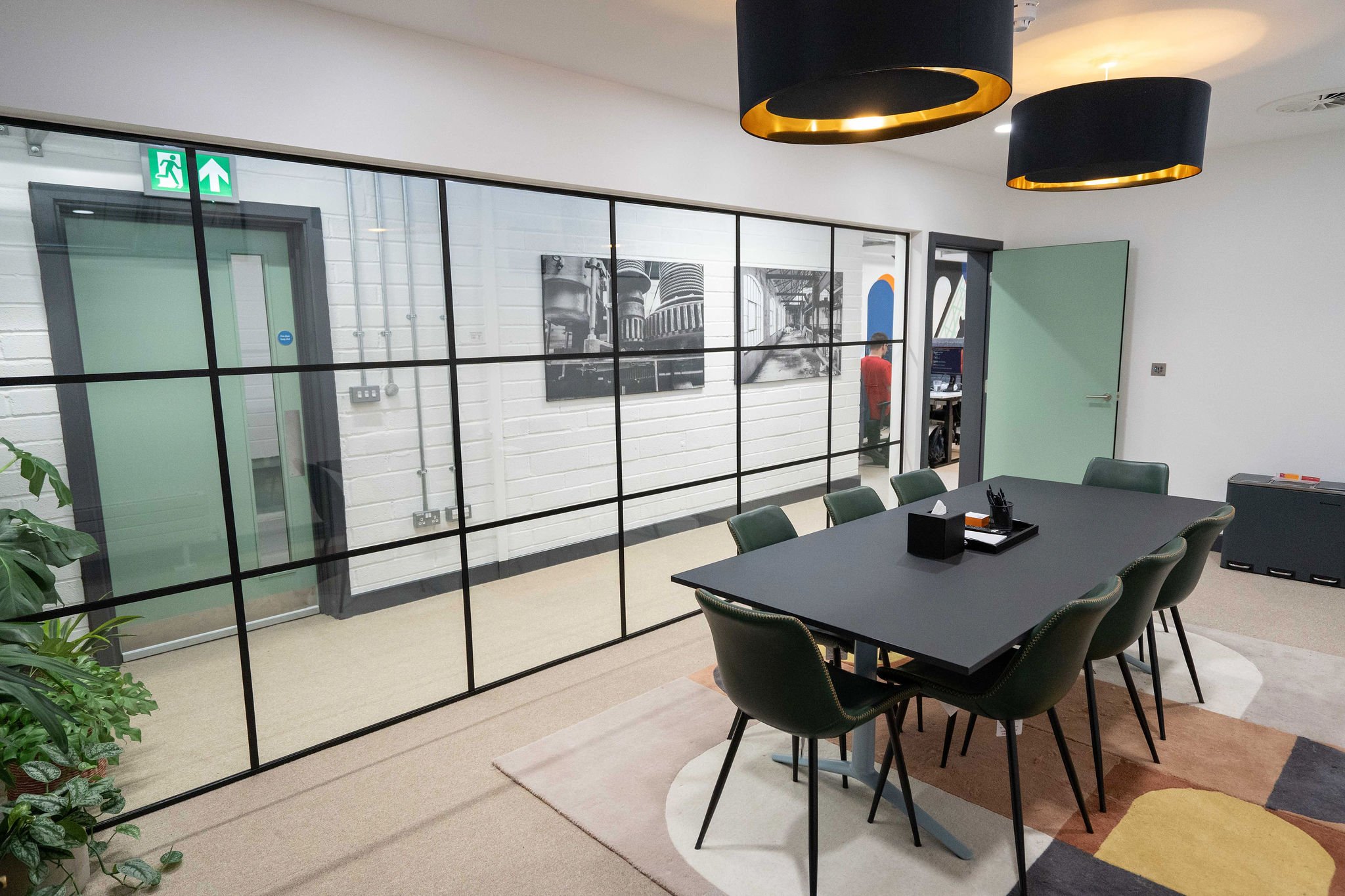 Open plan space to make your own. For collaborative teams & big thinkers alike.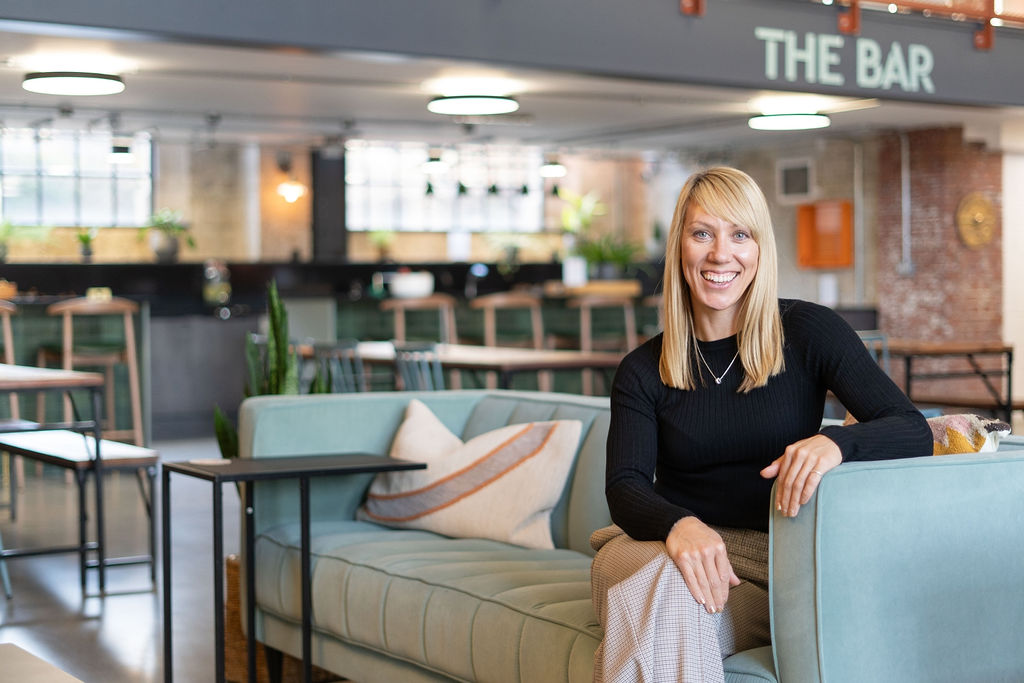 Chat with our campus manager
GET IN TOUCH BELOW
Donna Creighton
Campus Manager at Newark Works
Address
Newark Works
2 Foundry Way
South Quays
Bath, BA2 3DZ